HSBC turns to Asia, resumes dividend as profits slump 34%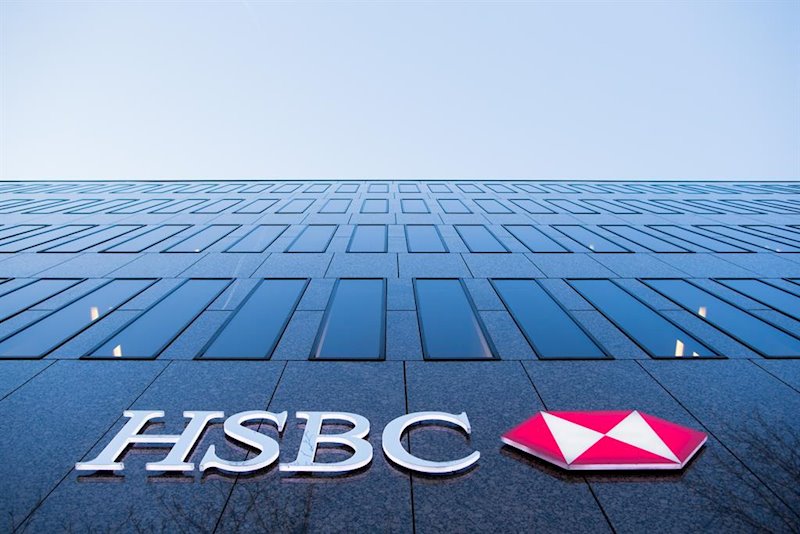 HSBC reported a 34% slump in annual profits dur to the Covid-19 pandemic, but resumed dividend payments and said it would refocus operations on China.
Europe's biggest bank on Tuesday said pre-tax profit fell to $8.8bn from $13.3bn in the year to December 31, while adjusted profit before tax plunged 76% to $12.1bn as expected loan losses rose $6.1bn to $8.8bn.
Allowances for expected credit losses on loans and advances to customers increased to $14.5bn from $8.7bn year on year.
HSBC also said it no longer expected to reach its return on equity target of 10% - 12% in 2022 and look at a return of 10% "in the medium term".
The bank, which declared a dividend of 15 cents a share, said it would pivot towards wealth management in Asia, its most profitable centre, as it mitigated exposure to record low interest rates across European retail and business banking.
Reported revenue fell 10% to $50.4bn, primarily due to the progressive impact of lower interest rates across the bank's global businesses, in part offset by higher revenue in global markets. Adjusted revenue was down 8% to $50.4bn.
Net interest margin, the difference between loan and savings rates, was 1.32% in 2020, down 26 basis points from 2019, due to the impact of lower global interest rates, HSBC added.
Chief executive Noel Quinn said the bank planned to focus on "the areas in which we are strongest".
"In wealth and personal banking, we aim to become a market-leader for high net worth and ultra high net worth clients in Asia and the Asian diaspora, and to invest in our biggest retail markets where the opportunity is greatest."
"In commercial banking, we want to remain a global leader in cross-border trade, and to lead the world in serving mid-market corporates internationally. In global banking and markets, we intend to invest to capture trade and capital flows into and across Asia, while connecting global clients to Asia and the Middle East through our international network."
Hargreaves Lansdown analyst Susannah Streeter said the refocus on Asian markets "marks a key turning point for the business"
"It's certainly not been easy being a bank through the Covid crisis and HSBC has felt the squeeze of net interest margins and the headache of bad loans. Although the 34% drop in annual profit, was slightly better than expected, the bank has recognised longer term income growth is likely to be a struggle and its now lowering its financial targets," she said.
"The interim dividend is back at $0.15 a share but it's a small consolation given that HSBC has shown a new conservative hand, and will no longer pay a quarterly dividend, with the pay- out ratio lower than in previous years."
Streeter added that the bank could face fresh political risk given tensions between the West and China in recent years. HSBC cam in for sharp criticism last year for supporting harsh new security laws in Hong Kong and for closing the accounts of pro-democracy activists in the territory.
"Right now the bank is walking tight rope between being seen to uphold new controversial laws imposed by Beijing and not provoking a retail consumer backlash in Hong Kong which could cause significant damage financially and in terms of its reputation," Streeter said.