Housing shortage and rising demand continue to underpin market, RICS finds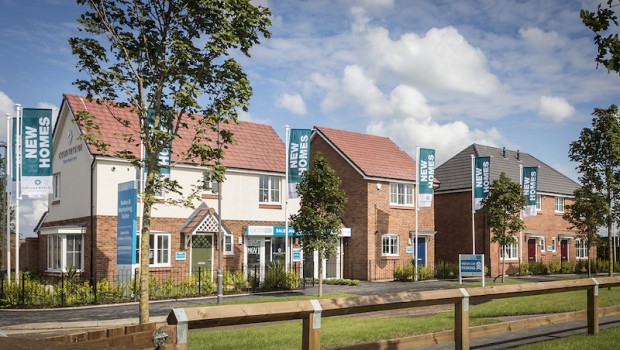 UK housing demand increased continued to increase in November, according to surveyors, but a slow start to 2017's housing market is expected due to a lack of houses on the market.
The monthly survey by the Royal Institution of Chartered Surveyors showed the average of new buyer enquiries balance edged up to 13% from 10% in October, the third consecutive month where the number of prospective buyers in the UK housing market has increased.
New sales instructions strengthened to to a balance of zero from minus 3% in the previous month.
RICS said supply shortages remain a constraining feature and the growth in sales activity, albeit only modest, alongside a lack of new instructions, has led to a further decline in homes for sale.
"Anecdotal comments suggest that many respondents expect the beginning of 2017 to be quiet reflecting the lack of fresh properties coming to market," it said.
As stock continues to dwindle, the headline RICS price balance has risen to 30% which is the highest reading since April, and most of the UK is seeing an increase in prices.
RICS's chief economist Simon Rubinsohn said: "A key issue for the housing market is the slowdown in transaction activity since the spring which is clearly being reflected in the RICS Agreed Sales data as well as in official figures.
"Although there are some signs that the numbers may begin to edge upwards in the new year, the combination of macro uncertainty, the on-going supply shortfall, with stock levels around historic lows, and the myriad of tax changes impacting on buyers suggest that any pick-up in activity will be relatively modest. This is significant not just for the housing market itself but also for the wider economy given how much of consumer spending is tied in with home purchases."
Capital Economics said the survey showed little change from the previous month in terms of active demand and supply.
"As a result, there are few signs that the shortage of homes for sale is abating. Indeed, with buyer enquiries growing but new sales instructions flat, the gap between active supply and demand widened."
It said the figures do nothing alter the picture of an acute shortage of willing sellers - "But with house prices already so high and price expectations down compared to the early part of the year, that will not translate into a marked acceleration in house price growth."