House prices strengthen despite darkening outlook - RICS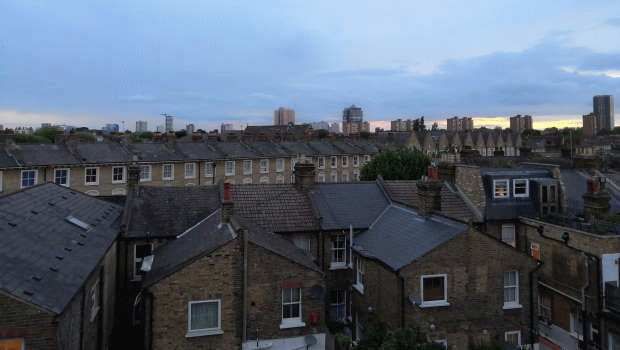 UK house prices continued to rise in August, industry data showed on Thursday, but at a slower pace than analysts had expected.
According to the latest RICS Residential Market Survey, a net balance of 53% of respondents reported an increase in house prices over August, down from 62% in July but well above the long-run average of 13%.
It was, however, well below consensus for 60%, and the lowest balance since the start of 2021.
The increase in house prices was fuelled by a lack of supply, with average stock levels on estate agents' books reaching an all-time low of just 34.4 homes per branch. That compares to 35.6 in July, and the 2010s average of 54.9.
The new sales instruction balance slid to -15% from -6% in July.
New buyer enquiries also fell sharply, with a net balance of -39%, the lowest since April 2020, while sales expectations were the most downbeat since the survey began in 2012, at -45%, down from July's -36%.
Tarrant Parsons, senior economist at the Royal Institution of Chartered Surveyors, said: "Concerns over the economic backdrop and rising interest rates continue to take their toll on market momentum, with strong activity early in year now giving way to a more subdued picture.
"Moreover, given projections for the UK economy point to a potential recession emerging towards the end of 2022, respondents envisage housing sales continuing to slip in the coming months."
Gabriella Dickens, senior UK economist at Pantheon Macroeconomics, said: "August's survey provides further solid evidence that the recent staggering rise in mortgage rates is weighing on housing market activity.
"Looking ahead, the brightening of the near-term outlook for households' real disposable incomes, now that the government is set to limit energy prices for consumers and businesses, is a positive development for the housing market.
"But mortgage rates still have a lot further to rise over the coming months."
Victoria Scholar, head of investment at Interactive Investor, said: "Signs are starting to emerge that the housing market is set to cool, despite the chronic supply shortage in the UK. Fears of an upcoming recession, spiralling inflation, rising interest rates and the cost of living crisis are starting to impact the housing market, with buyers and sellers potentially holding off amid the uncertainty."