Hotel Chocolat posts better-than-expected FY profit amid digital boost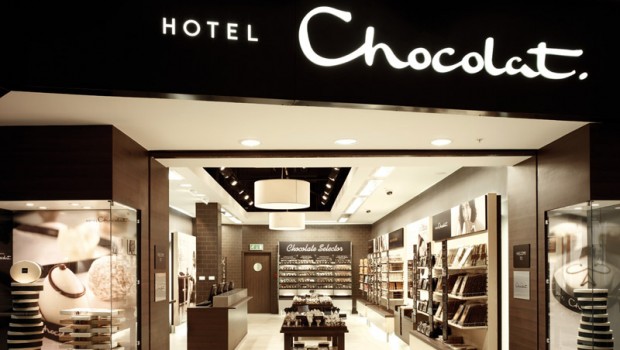 Premium chocolatier Hotel Chocolat reported better-than-expected full-year profits on Tuesday as digital growth offset store closures due to Covid restrictions.
In the year to 27 June, pre-tax profit rose to £10.1m from £2.4m the year before, coming in ahead of market expectations, with revenue up 21% to £165m. The retailer said more than 70% of group revenue was derived from digital, continuity products and partners.
The company's UK stores were closed for around six months out of the year.
Co-founder and chief executive Angus Thirlwell said: "These results show we have now evolved from a UK store-led brand to a globally ambitious digital-led brand. FY21 was a year where Hotel Chocolat improved on many fronts. Our digital and subscription-continuity models surged ahead and our global aspirations racked up more strong growth and progress.
"The continued challenges of Covid-19 pushed us to accelerate many of our existing plans and strategic initiatives, helping to strengthen our financial position, improve our multichannel capability, deepen customer engagement and loyalty, and accelerate the rate of product innovation, whilst continuing to make good progress in our two new and sizeable markets of the USA and Japan."
After a year of strong digital growth more than offsetting retail disruption, sales growth accelerated further from April, when UK stores were able to reopen as Covid restrictions were lifted.
Group trading is currently in line with management expectations for the first 13 weeks of FY22 and the company said it's in a "strong" financial position, with net cash of £15.8m.
At 0940 BST, the shares were up 8.2% at 438p.