HomeServe bites into Checkatrade and Habitissimo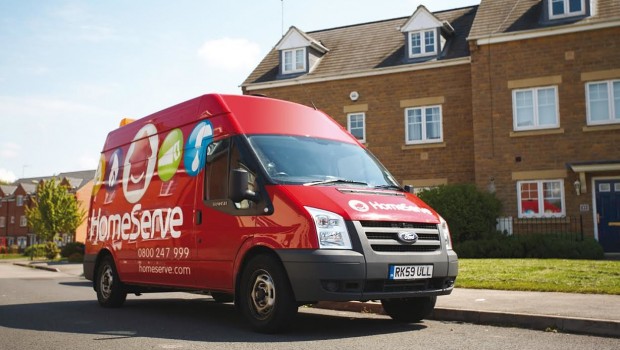 Residential repair and improvements business HomeServe announced on Friday that it has acquired shareholdings in Checkatrade in the UK and Habitissimo in Spain.
The FTSE 250 firm said the two separate businesses provide access to high-quality tradespeople performing home repairs and improvements via online platforms.
The two investments are in line with HomeServe's strategy, the board said, which was to develop its digital presence, extend the range of trades offered and broaden its demographic appeal through online platforms that provide customers with 'certified home experts' whenever they need them.
Checkatrade, based in Selsey, is an online directory of customer-recommended tradespeople with nearly one million unique customer visits a month, resulting in approximately 1.3m jobs per annum.
HomeServe has acquired a 40% interest in the business with an option to increase its position by a further 35% in two years.
Habitissimo is an international online business that provides support for home improvements and repairs, connecting homeowners to trusted local tradespeople.
Based in Mallorca, Habitissimo receives more than 3.6 million unique customer visits a month, resulting in approximately 0.25m jobs per annum across four countries in Europe - Spain, Portugal, Italy and France - and five in Latin America - Brazil, Mexico, Argentina, Chile and Colombia.
HomeServe confirmed it has acquired a 70% interest in the business with an option to increase its position by a further 30% in either four or five years' time.
Checkatrade and Habitissimo reportedly have access to around 24,000 and 21,000 tradespeople respectively, which - combined with HomeServe's existing networks - will give HomeServe access to more 50,000 'certified home experts' across a range of over 20 trades.
Both businesses have proven the success of their business models and the existing management teams will remain with the businesses, HomeServe confirmed, continuing to lead their development as part of HomeServe.
The combined consideration for these two acquisitions was £37m, and it was financed through existing cash resources.
"Our investments in Checkatrade and Habitissimo underline HomeServe's ambition to be at the forefront of the technological revolution as the world's most trusted provider of home repairs and improvements," said chief executive Richard Harpin.
"Both of these businesses provide innovative digital platforms, connecting customers to reliable tradespeople."
Harpin said with leading positions in the home repair and improvements market, the businesses will broaden HomeServe's reach enabling it to meet the needs of younger, non-insurance minded customers who are looking to find immediate help from a wide range of home trades.
"Together, these investments open up exciting new possibilities to help our customers in their homes as we continue to develop our online capabilities and digital platform solutions."
At the same time, HomeServe's board said it was trading in line with management's expectations and expected to deliver good growth in the year to 31 March 2017.
The next scheduled trading update would be on 6 April.