Home REIT issues point-by-point response to Viceroy attack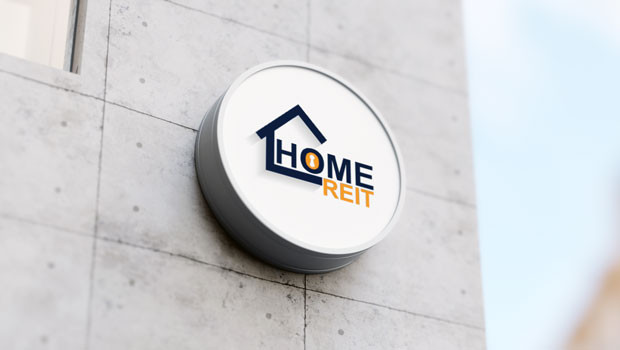 Home REIT published a full response to a scathing short-selling report from Viceroy Research on Wednesday, which saw its shares slide last week.
The FTSE 250 company addressed five allegations raised by Viceroy, saying it was "completely confident" in the integrity of the business it was operating, its financial soundness, and the beneficial impact it was having in reducing homelessness in the UK.
Viceroy's first allegation was that tenants "do not appear to be paying rent", "substantial quantities of Home REIT's rent will never be collected," and therefore "[this] is likely … to [result in] substantial downwards revaluations of its investment properties".
Home REIT said in its response that its rent was ultimately supported by central government funding and the statutory duties of local authorities to house homeless people.
There were no overdue arrears in relation to amounts billed to 31 August, it claimed, supporting the independent valuations of its portfolio carried out by Knight Frank.
The second allegation saw Viceroy questioning the company's financials, and the use of straight-line rent revenue.
Home REIT said it was obliged, under IFRS accounting standards, to straight-line its rental income.
"The half-year report presents an adjusted cash earnings figure to provide complete transparency over the impact of the straight-lining adjustment," its board said.
"As a result, the suggestions that the Company has poor cash conversion are incorrect."
In its third allegation, Viceroy said the "financial data of Home REIT's tenants show that many cannot afford rent, have not been paying rent, are in administration, are run by bad actors, or simply do not provide social housing services."
Home REIT said all of its tenants provide social housing services, and reiterated that there were no overdue arrears in relation to amounts billed to 31 August.
It aid its investment adviser's due diligence exercises were adapted to each tenant, but included confirming the tenant's legal qualification to receive exempt housing benefit, in addition to reviewing financial statements, operational capabilities such as staffing levels, and their business plan and forecasts, so that they could meet their rent payment obligations as they fell due.
The firm said it took any accusation against the conduct of directors and trustees of its tenants "seriously", and would investigate any suspected wrongdoing, if required.
The fourth allegation was that Home REIT's investment adviser, Alvarium Home REIT Advisors, had a fee structure that was "poorly aligned" with shareholder interests, and "perfectly aligned" to commit fraud.
Home REIT noted in response that external management was a common feature of the UK listed investment trust and REIT market.
It said it had "one of the lowest" external management fees in the UK real estate investment trust space, with an effective rate of 0.79% on net asset value as at 31 August and no performance fee, incentivising "the on-target delivery" of all its key performance indicators.
Home REIT's net asset value is calculated by its administrator, Apex Fund and Corporate Services, using "the latest available" independent valuations provided by Knight Frank.
"Each of Apex, Knight Frank and BDO are independent of the investment adviser," the board said.
"There is therefore no 'alignment' whatsoever for fraud in the investment adviser's fee structure; on the contrary, it is designed to prevent fraud."
Finally, Viceroy's fifth allegation was that Alvarium had "systematically inflated" the prices of properties on the balance sheet.
The company said the total revaluation gain for properties purchased by the company between its initial public offering and 28 February was £43.2 million, equating to an average of 6.4% per property.
It said the revaluation gain was established by the external valuation process undertaken by Knight Frank as per the RICS valuation.
The board said the statements made by Viceroy "misunderstood" the process by which the company acquired its assets, "misinterpreted" figures derived from underlying special purpose vehicles, and relied on "misleading" HM Land Registry data.
"This is a business whose sole focus is on providing safe and secure accommodation to some of the most vulnerable in society, whilst generating shareholder value," said Home REIT chair Lynne Fennah.
"It is with deep frustration that the board is having to spend time and resources responding to these baseless and misleading allegations."
At 0811 GMT, shares in Home REIT were up 8.58% at 60.59p.
Reporting by Josh White for Sharecast.com.