Holders of $17bn in Credit Suisse bonds wiped out in UBS deal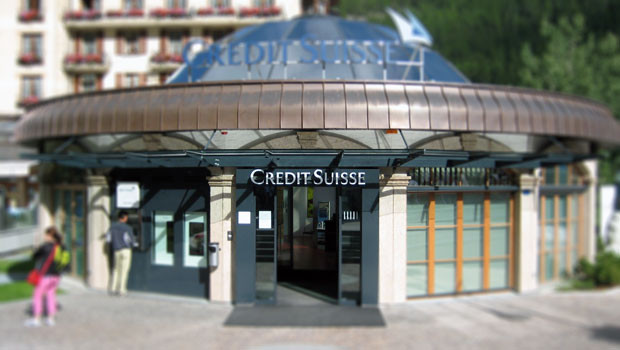 UBS shares tumbled on Monday after it agreed to buy rival Credit Suisse for 3 billion Swiss francs ($3.25bn), in a deal that wipes out $17bn of bonds.
At a press conference in Bern on Sunday evening, Swiss president Alain Berset said: "On Friday the liquidity outflows and market volatility showed it was no longer possible to restore market confidence, and a swift and stabilising solution was absolutely necessary.
"This solution was the takeover of Credit Suisse by UBS."
Under the terms of the deal, UBS will pay around CHF0.76 per share in its own shares. This compares to a closing Credit Suisse share price of CHF1.86 on Friday.
The Swiss National Bank will make available a CHF100bn liquidity line to UBS. Should UBS incur more than CHF5bn in losses from Credit Suisse's assets, the Swiss government would shoulder the next CHF9bn in red ink, with UBS taking any losses above that amount.
Also as part of the deal, around CHF16bn of Credit Suisse's Additional Tier 1 (AT1) capital bonds will be wiped out. AT1 bonds are high-yield securities that typically have loss-absorbing features, meaning they can be written off if a lender's capital falls below a crucial level.
Swiss regulators demanded that the AT1 bonds - also known as contingent convertibles and nicknamed 'CoCos' - be written down to zero as part of the deal.
At 0920 GMT, Credit Suisse shares were down 60% at CHF0.75, while UBS was 8.4% lower at CHF15.68.
Neil Wilson, chief market analyst at Markets.com, explained that contingent convertible bonds are riskier than other debt instruments and designed to get wiped out in a crisis, or be converted to equity.
"Usually this would be the same thing - like when Banco Popular got gobbled up by its national rival Santander in 2017 - the only precedent for the CS takeout. However, shareholders in CS are getting something, even if it's not much. Blatantly upending the hierarchy of debt will have ramifications and I think this is why we are seeing such a negative reaction in bank shares this morning."
Andrew Kenningham, chief Europe economist at Capital Economics, said that firstly, the decision to write off the AT1 bonds is "controversial" given that the common equity - which is typically considered junior to AT1 in the capital structure - was not entirely wiped out.
"That decision could result in a re-pricing of AT1 and other bail-in bonds of other banks -indeed it appears that the prices of other banks' AT1 instruments have fallen in early trading this morning," he said.
"Second, there could be legal challenges to the agreement, prolonging the process and creating further uncertainty. And third, further substantial losses in the legacy bank cannot be ruled out and this could affect confidence in the enlarged UBS and/or prompt demands for further state support. So while the deal may yet prove to be a turning point in the current banking crisis, we will probably not know for certain for a while yet."