Hochschild Mining holds forecasts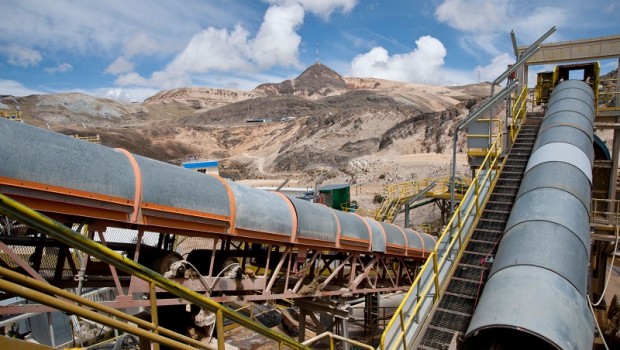 Hochschild Mining maintained 2020 production forecasts after a strong final quarter driven by its Inmaculada mine in Peru.
The company on Wednesday said it expected to produce 422,000 gold equivalent ounces in the current financial year after a recalculation of its average gold/silver ratio. Hochschild in November forecast 432,000 ounces.
It also said it had secured drilling permits for its Pallancata operation in Peru.
Gold production for 2019 fell 9.4% to 477,400 gold equivalent ounces, as the company shuttered its operations at the Arcata mine in south west Peru in early 2019. However, the figure was higher than Hochschild's own forecasts.
The gold to silver price ratio recalculation, buried in a footnote at the bottom of a statement on Wednesday, revised the figure to 86x from the 81x used in November.
Peel Hunt analysts said the production beat and slightly higher realised prices had resulted in the company reporting net debt at just $34m at year-end versus the broker's own $73m forecast.
"This implies a strong free-cash-flow generation of $40m - $50m on our estimates in the end of the year. It is also worth noting a big plus is that Hochschild has received the exploration permits for both Pablo Sur and Cochaloma and will start its exploration program at both permits in Q1 2020. A good end to the year," Peel Hunt said in a note.