Hochschild agrees acquisition of Amarillo Gold Corporation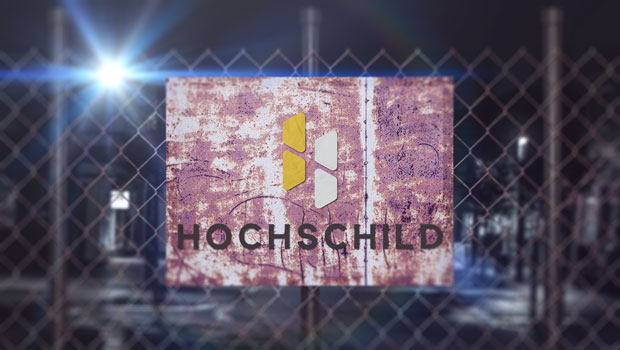 Hochschild Mining has agreed to acquire Amarillo Gold Corporation at a price of 40 Canadian cents (23p) per share in cash.
The FTSE 250 miner said that as a result of the transaction, it would acquire a 100% interest in Amarillo's flagship Posse gold project located in Brazil's Goiás State.
In addition, shareholders of Amarillo would receive shares in a newly-formed company, Lavras Gold, which will hold a stake in the Lavras do Sul project, CAD 10m of cash, and a 2.0% net smelter revenue royalty on exploration properties owned by Amarillo and located outside the current Posse resource and mine plan at the Mara Rosa property.
The net acquisition cost to Hochschild, including the cash offer, cash provided to Lavras Gold and Amarillo's net cash as at 30 September, was expected to be CAD 135m.
Hochschild said the acquisition aligned with its "core strengths" and long-term strategy of acquiring and optimising development stage projects in the Americas, and would enhance its portfolio by adding a long-life asset located in a mining friendly jurisdiction.
It would also provide exposure to a "high-quality" project with "attractive" costs where certain infrastructure construction was underway, and offer compelling near-mine and regional exploration opportunities.
The company said the acquisition would bring a "complementary" environmental, social and governance (ESG)-led approach, with "strong" local community and government support, while Hochschild would maintain its financial strength and flexibility.
"The acquisition of Amarillo enhances the company's project pipeline and is the result of a long-term company review process of a wide range of growth opportunities," said chief executive officer Ignacio Bustamante.
"Posse is an attractive low-cost project with relatively near-term production and strong exploration upside potential.
"With our significant experience in developing precious metal deposits in the Americas, Hochschild is ideally placed to take Posse to its next stage and generate strong sustainable value for the company and the project's local stakeholders."
At 0851 GMT, shares in Hochschild Mining were down 1.92% at 127.9p.