Hilton Food boosted by shift to increased home consumption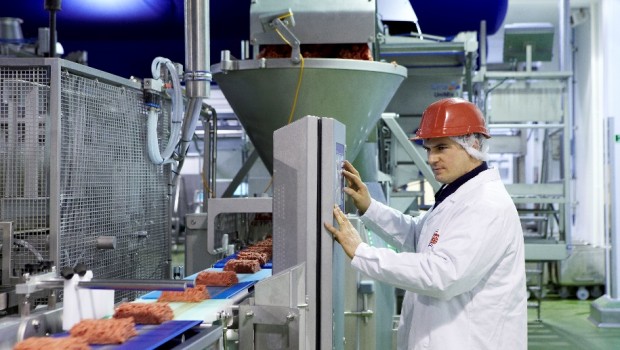 Food packing company Hilton Food Group said on Thursday that it has performed ahead of its expectations as it continues to benefit from a shift to home consumption amid the Covid-19 crisis.
In an update for the 53 weeks to 3 January, the company said it had seen a continuation of strong year-on-year sales and volume growth, driven by both its own expansion and the change in people's eating habits since the pandemic.
In Europe, it has continued to make good progress in a number of markets, benefitting from consumers eating out less often due to the ongoing impact of Covid-19. Turnover in the UK is therefore higher, driven mainly by red meat and fish volumes.
In Sweden and Denmark, where Hilton is now packing chicken, turnover has continued to grow, while in Holland, red meat volumes have risen and the group has also benefitted from increased volumes of vegetarian and vegan products produced by Dalco.
Hilton said volumes in Central Europe have remained "buoyant", with continued volume growth in Fresh Food across both Tesco and Zabka. In addition, the company's Belgian operation is proceeding in line with its expectations.
"Hilton's trading outlook remains positive, with growth prospects underpinned by the expansion plans previously announced covering Belgium and New Zealand, as well as further opportunities arising across our markets by the development of our cross category business and the application of Hilton's supply chain management expertise," the company said.
"Funding is in place to cover the announced expansions and the group's financial position remains strong. We will continue to explore opportunities to grow the business in both domestic and overseas markets."
Hilton is due to publish its preliminary results on 7 April.
At 0810 GMT, the shares were up 1.6% at 1,148.18p.