Hikma Pharmaceuticals maintains guidance as it invests in growth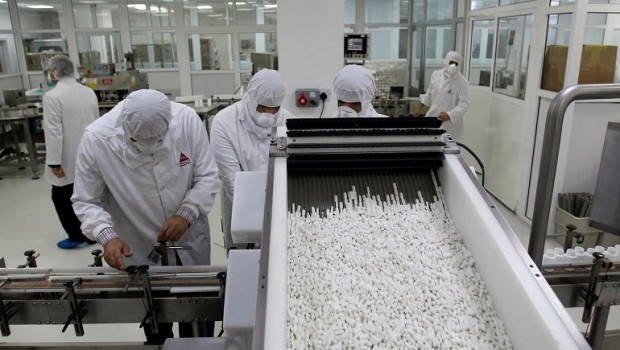 Hikma Pharmaceuticals updated the market on its current trading on Thursday, reporting that its global injectables business was continuing to perform well.
The FTSE 100 company said that In the United States, "good demand" for its "large and resilient" portfolio, including recent product launches, was more than offsetting increased competition on certain products and the gradual decline in revenue from shortages of pain management products, which was expected.
It said its injectables businesses in Europe and the Middle East North Africa geography were also performing well.
Hikma was continuing to expect global injectables revenue to be in the range of $870m to $900m for the full year in 2019, and for its core operating margin to be in the range of 36% to 38%.
In generics, the company said it was delivering "good" revenue growth and a "strong" improvement in profitability.
That, it said, reflected strong demand for its differentiated portfolio, continued operational improvements and a focus on cost reduction.
For the full year, Hikma said it was now expecting generics revenue to be closer to the top end of its guidance range of $690m to $720m, and said it was still expecting its core operating margin to be in the range of 16% to 18%.
Finally, Hikma reported that its branded business was performing "well", claiming strong growth in most markets, including Egypt and Saudi Arabia, was more than offsetting lower sales in Algeria, where market conditions were still challenging.
The company said it was continuing to expect branded revenue growth in constant currency to be in the mid-single digits for the full year in 2019.
"I am pleased to reiterate our full year guidance for the group in 2019," said chief executive officer Siggi Olafsson.
"We continue to execute against our strategic priorities and all three of our businesses continue to deliver good organic growth and profitability in line with our expectations."
Olafsson said the company was benefitting from its "broad and differentiated" product portfolios, "strong" commercial capabilities and tight cost control.
"We are successfully launching new products while making strategic investments in research and development and partnerships, to drive sustainable long-term growth."
Hikma Pharmaceuticals said it would announce its results for the year ended 31 December on 27 February.
At 0809 GMT, shares in Hikma Pharmaceuticals were up 0.49% at 2,035p.