Higher prices offset post-Covid fall in orders for Just Eat Takeaway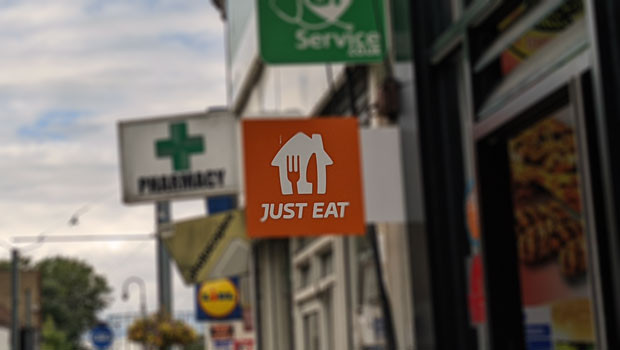 Just Eat Takeaway reported a 7% decrease in orders in the first half on Wednesday, as a result of the end of Covid-19 restrictions after a record period a year ago, offset by higher average transaction value, consumer pricing improvements and
The takeaway delivery platform operator said its gross transaction value was "stable" €14.2bn (£11.88bn), and revenue growth of 7% to €2.8bn in the six months ended 30 June.
Its adjusted EBITDA loss narrowed by 29% to €134m, with the board noting that the year-on-year and sequential improvement demonstrated its path to profitability, both on an absolute level and as a percentage of gross transaction value.
Northern Europe remained "highly profitable", and North America and the UK and Ireland were adjusted EBITDA-positive in the second quarter as well.
Just Eat Takeaway said further enhancing its profitability was one of its highest priorities in 2022.
Already-actioned improvements were set to deliver the company's adjusted EBITDA guidance for 2022, with further initiatives to be implemented in the second half.
Looking ahead, Just Eat Takeaway confirmed its guidance for the 2022 financial year, with gross transaction value to grow by mid-single digits year-on-year, and its adjusted EBITDA margin to be in the range of -0.5% to -0.7% of gross transaction value.
Management said it expected to reach positive adjusted EBITDA in the 2023 period, with its long-term objectives remaining unchanged.
The company, together with its advisors, said it was continuing to "actively explore" the partial or full sale of Grubhub.
It also reiterated its intention to monetise its 33% stake in iFood if an appropriate offer was made that reflected the size and superior growth of the asset, although there could be no certainty that any agreement would be reached.
"After a period of exceptional growth, Just Eat Takeaway is now two times larger than it was pre-pandemic," said chief executive officer Jitse Groen.
"Whilst this growth required significant investment, we have continued to focus on executing our strategy to build and operate highly profitable food delivery businesses."
Groen said the company's three largest segments, representing 90% of gross transaction value, were adjusted EBITDA positive in the second quarter.
"Our path to profitability is accelerating and we expect to continue to materially improve our adjusted EBITDA in the second half of this year and to be adjusted EBITDA positive at a group level in 2023."
At 1034 BST, shares in Just Eat Takeaway were up 6.33% in London, at 1,656.2p.
Reporting by Josh White at Sharecast.com.