High street sales growth slows - BDO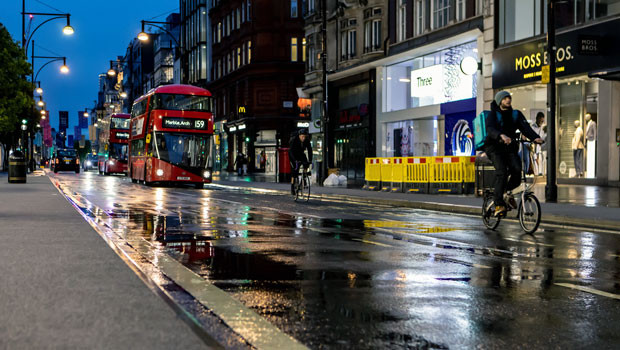 High street sales faltered in September, industry research showed on Friday, as hard-pressed consumers tightened their belts.
According to the latest BDO High Street Sales Tracker, total like-for-like sales - which combine in-store and online sales - grew by 2.8% year-on-year, the worst performance since the end of lockdown measures.
September's data compares to August's 3.6% growth, the previous lowest post-lockdown performance, and the 19.7% spike seen in September 2021.
In-store sales rose by 7.2%, the lowest since February 2021, while non-store sales fell 2.5%.
The biggest drag came from homeware, which recorded a 6.3% decline in sales. Fashion was ahead 6.7%, but many retailers would have expected a stronger performance, as shoppers updated autumn and winter wardrobes. Lifestyle sales nudged up 1.2%.
Overall footfall was positive in the first three weeks of the month, BDO found, before dipping in the final seven days, which included the extra bank holiday to mark the funeral of Queen Elizabeth II.
Sophie Michael, BDO's head of retail and wholesale, said many retailers would have been hoping for a strong showing in September following a "poor" August.
However, "September has clearly not provided the much-needed boost as we head into the final three months of this year, which is critical for most retailers," she said.
"The actual performance for retailers may be even worse than these results suggest. With rising inflation, data suggest that the actual volume of sales is down significantly, while it is higher prices that are driving the growth."
Sophie Lund-Yates, lead equity analyst at Hargreaves Lansdown, said: "While a few areas seem to be suffering, the standout figure comes from a 6.3% fall in homeware sales. It is clear consumers are delaying buying bigger items, and this is a trend unlikely to budge until the economic horizon becomes less menacing.
"From a business standpoint, those seeing weaker trading have a double whammy of margin jeopardy. The weakened pound means shops that import a lot of their stock are paying more for these products, which chips away further at profits."