HICL Infrastructure buys another 40pc of Ireland road scheme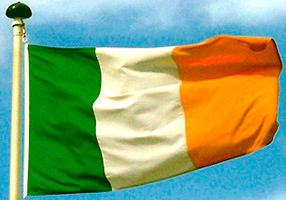 Infrastructure investment company HICL Infrastructure Company has agreed to acquire a further 40% interest in the N17/N18 Gort to Tuam PPP Scheme.
The FTSE 250 company said consideration was €23m, with the transaction expected to complete by the end of February.
It described the project as a 28-year availability road concession to design, finance, construct and maintain a new 57 kilometre dual carriageway section of the N17/N18 between Gort and Tuam, in County Galway on the west coast of Ireland, for Transport Infrastructure Ireland.
Construction works were completed in December 2017, and the project was operational.
At financial close in 2014, HICL acquired an initial 10% interest in the project, and entered a commitment to acquire a further 32% interest.
With completion of the incremental investment, which fulfilled the commitment made in 2014, HICL would hold a 50% interest in the project.
The consideration for the incremental investment was being funded from HICL's revolving credit facility.
"We are delighted to be making a further investment in the N17/N18 project," said Harry Seekings, co-head of infrastructure at HICL's investment adviser, InfraRed Capital Partners.
"This acquisition will be accretive to the existing portfolio in terms of total return and yield metrics.
"It exemplifies InfraRed's ongoing strategy of seeking opportunities to optimise HICL's investment portfolio."