HICL hails 'resilient' first half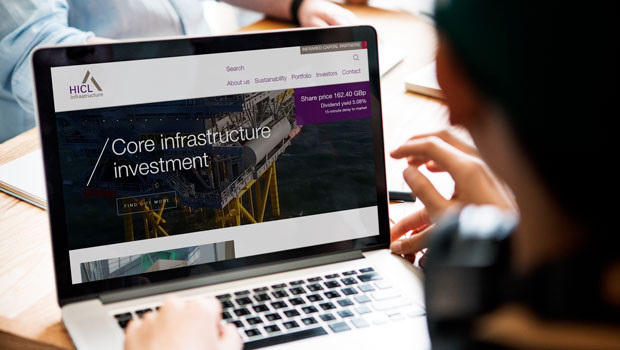 HICL Infrastructure reported an increase in net asset value on Wednesday, following a "resilient" first half.
The FTSE 250 investment firm said NAV per share as at 30 September was 164.3p, compared to 163.1p at 30 March.
The annualised total shareholder return was 6.7%, compared to 9.8% a year previously, while total return fell to £102.6m from £139.5m in September 2021, due to the movement in discount rates relative to the prior period.
HICL, which invests in long-term infrastructure projects in a number of sectors, including health, energy and communications, said the interim performance had been "primarily driven by higher inflation - both forecast and actual - by increases in deposit rates, and the weakening of sterling".
Mike Bane, chair, added: "This is a resilient result, reflecting a productive six months. We are operating in an uncertain macroeconomic and geopolitical environment, and these results highlight the strength of HICL's defensive positioning with increases to NAV per share and dividend cash cover achieved in the period."
HICL announced four core infrastructure acquisitions during the first half, worth around £616m, including Cross London Trains in the UK and US electricity transmission system Texas Nevada Transmission.
"These investments…will bolster HICL's resilience through increased sector and geographic diversity and contribute positively to key portfolio performance metrics," the firm noted.
Looking to the second half, HICL said: "Political events in the UK since mid-September 2022 have resulted in material levels of volatility in equity, debt and currency markets. The board believes HCIL's high-quality core infrastructure portfolio is well positioned to withstand heightened volatility.
"The outlook for inflation is expected to remain elevated in HICL's core markets in the short-to-medium term."