Henry Boot chair stepping down after over 40 years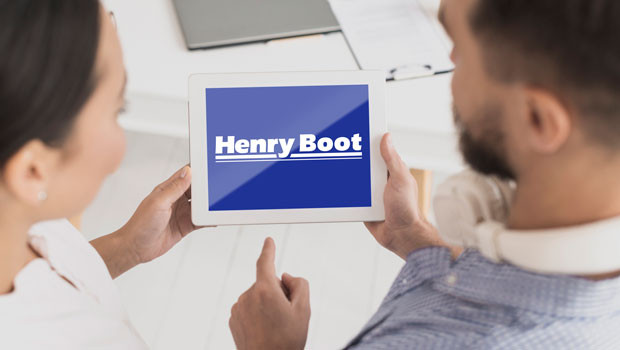 Henry Boot announced on Friday that, after more than 40 years of service, chairman Jamie Boot would be retiring from his role and from the board on 26 May, following its annual general meeting.
The London-listed firm said that, after a "considered selection process", current non-executive director Peter Mawson would be appointed as chair.
Mawson had been a member of the board since 2015, with his previous roles including group CEO of Donaldson and CEO and accounting officer of the West Northamptonshire Development Corporation.
He would also retain his role as chair of the nomination and responsible business committees, the latter being in the short-term before the appointment of a new independent non-executive director later in 2022.
The nomination committee, supported by an external recruitment partner, had already started the recruitment process.
As a result of Mawson's changing role, the senior independent director position would be assumed by Joanne Lake.
The board said it had taken the decision to retire the role of deputy chair, which was previously held by Joanne, as it did not consider it "usual" for a company like Henry Boot.
Following Boot's retirement, there would be a temporary imbalance in the number of independent and non-independent directors on the board, but the company said it was aiming to appoint an additional independent non-executive director later in 2022.
Further independent non-executive directors would be appointed in the coming years, replacing those approaching their nine-year tenure, to ensure that board membership was "progressively refreshed", the directors added.
"The board, and the entire team at Henry Boot want to thank Jamie for his outstanding contribution over, by any standards, a remarkable period of time," said chief executive officer Tim Roberts.
"On a personal note, it has been a real pleasure working with Jamie and I am thankful for his leadership and support.
"At the same time, we are all pleased that Peter has taken the role of chair and we look forward to the next exciting phase of the Henry Boot journey under his chairmanship."
Outgoing chairman Jamie Boot said it had been "a privilege" to chair Henry Boot.
"With the group in such a strong position, I feel that it is the appropriate time for me to hand over the reins," he said.
"I am absolutely confident that Peter will carry on with this good work and I look forward to remaining a committed long-term shareholder."
Finally, Peter Mawson, chair-designate, said he was "absolutely delighted" to be following Jamie Boot in the role of chair.
"Jamie will be a very difficult act to follow but I am determined to maintain his legacy of building a very powerful, successful and responsible business.
"Jamie is stepping down leaving the group in an exceptional position, going from strength to strength in all of its key markets."
At 1141 GMT, shares in Henry Boot were up 2.58% at 303.63p.