Heathrow blames UK quarantine for slump in passenger numbers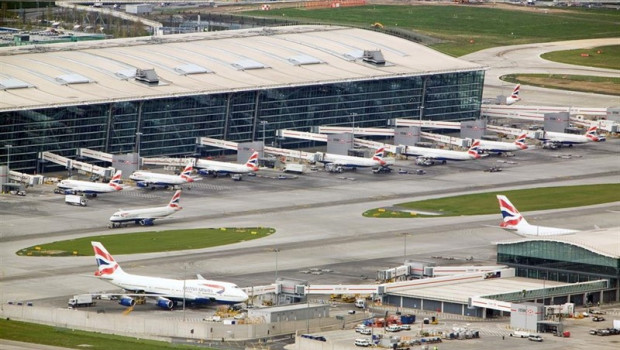 Heathrow Airport on Monday blamed the government's coronavirus quarantine for a slump in June passenger numbers.
The airport reported a 7% fall in travellers after the 14-day quarantine was introduction early last month. It also said passenger numbers had plunged 95% plunge in the summer season to date.
"Whilst steps toward travel corridors in July provide some hope for an initial recovery, further pace is needed to move past quarantine," the company said.
The quarantine rules have been relaxed through the creation of so-called air bridges, also known as travel corridors, covering flights from more than 70 nations - countries judged to have low rates of COVID-19 infections.
Heathrow urged the government to "act faster on establishing Common International Standards that would allow safer travel to critical trading routes".
"An exit plan is now more critical than ever, as long-haul flights remain grounded and more jobs continue to be put at risk in an industry crucial to rebuilding the UK economy," it warned.
The airport also offered to host the UK's first pilot 'Test-on-Arrival' procedure which could allow COVID-negative passengers arriving from higher risk countries to enter the UK without the need to quarantine.
Chief executive John Holland-Kaye said the "air corridors" between countries with falling transmission rates were "a great first step", but demanded the government "go further to protect jobs and kickstart the economy, by allowing healthy passengers to travel freely between the UK and the rest of the world".
"We're ready to pilot a testing system on arrival for passengers from "red" countries as an alternative to quarantine, but even better would be to test passengers before they get on a plane. This requires a Common International Standard for testing, which the UK government could take a global lead in setting up," he said.