Heathrow losses blow out to £2.4bn as Covid hammers travel
Airport slashes passenger forecasts, calls for clarityfrom govt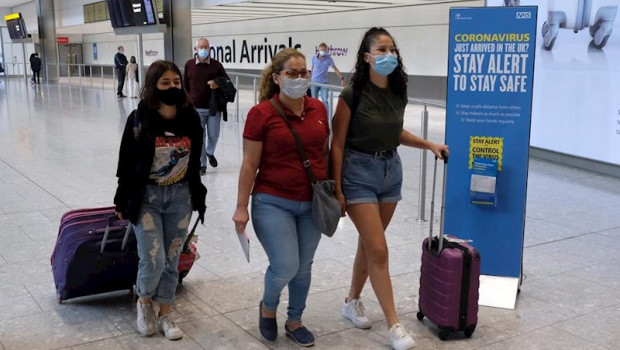 Britain's Heathrow airport on Thursday reported further losses and slashed passenger forecasts as the Covid-19 pandemic continued to batter the travel sector.
The UK's largest airport warned that uncertainty over government policy risked jeopardising a recovery in international travel this year.
Heathrow reported a wider adjusted loss of £329m for the first three months of the year, down from a £41m loss a year ago, when the pandemic was in its early stages and before international travel came to a virtual standstill due to lockdowns and restrictions as governments battled to control the virus.
Total losses since the start of the pandemic now stand at almost £2.4bn.
"While underlying demand for travel remains strong, continuing uncertainty over government policy means we have reduced our passenger forecast for the year to a range between 13 and 36m, compared to 81m in 2019," Heathrow said in a statement.
"As vaccinations are rolled-out and Covid levels fall, restarting travel to markets like the US will be critical to the UK's economic recovery and we will be prepared to scale-up our operations as demand returns."
A mere 1.7m passengers travelled through Britain's biggest airport between January and March, a slump of 91% compared to the first quarter of 2019. Cargo volumes were down 23% from two years ago. The airport lost its crown as Europe's busiest to Paris last year.
Heathrow cut passenger number forecasts for this year, saying that in a worst-case scenario it might only handle 13m people - down 80% on 2019.
UK foreign holidays are currently banned, but those restrictions could lift on May 17 under the government's timetable to ease the lockdown.
Heathrow also said the UK Border Force's ability to provide an acceptable service for arriving passengers remained a "primary concern surrounding the restart" and called on the government to make sure "every desk is staffed to avoid unacceptable queues".
Airport chief executive John Holland-Kaye said that by cutting costs and protecting cash "we have put ourselves in a strong financial position to weather the storm and are ready to welcome back passengers, while keeping them safe".
The UK's aviation regulator on Tuesday said the airport could charge airlines 30 pence more per passenger to help recover up to £3bn of pandemic losses, significantly less than what Heathrow had asked for.
Heathrow is owned by investors including Spain's Ferrovial, the Qatar Investment Authority and China Investment Corp.