Heathrow hit with fresh strike threat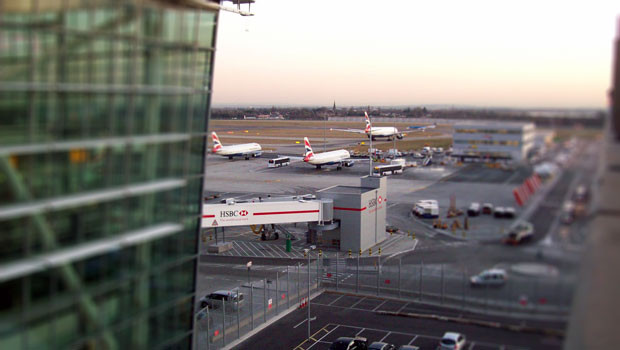 Heathrow was dealt a fresh blow on Tuesday, after refuelling workers at the UK's busiest airport agreed to strike.
Unite said workers employed by Aviation Fuel Services had rejected a 10% pay rise and would now begin a three-day strike staring at 0500 BST on Thursday.
The union said its members had rejected the offer "as it did not meet their expectations", arguing that staff had not had a pay rise for three years, during which time they had seen incomes fall by 15.5% once inflation was accounted for.
AFS – which Unite said was a joint venture owned by BP and France's Total Energies, among others – is responsible for refuelling half of the non-British Airways traffic at Heathrow. Affected airlines include Virgin Atlantic, United, Singapore, KLM, American, Emirates, Air France and Delta.
Sharon Graham, Unite general secretary, said: "AFS is wholly owned by incredibly wealthy energy companies who are entirely able to provide our members with a decent pay increase.
"This is yet another example of energy companies boosting profits at the expense of workers."
A spokesman for Heathrow said: "We are in discussions with our airline partners on what contingency plans they can implement, including using other fuel suppliers already operating at the airport."
The strike is the latest blow to Heathrow, which in common with many in the sector, has struggled to meet the surge in demand post-pandemic.
Aviation was floored by the pandemic, with a vast number of people laid off. But the sector has struggled to recruit enough people fast enough to meet the surge in demand post pandemic, and there was chaos over Easter as passengers reported long queues to get through security and passport control, lost luggage and flights cancelled with little or no notice.
Airlines are now cutting flights in response, with British Airways – Heathrow's largest carrier – axing 11% of its summer schedule, which runs from April to October.
Last week, Heathrow told airlines to stop selling summer tickets after it imposed a daily passenger cap, arguing that it could manage "no more than 100,000" passengers a day during the peak summer season. The airport also cancelled 61 flights last Monday that were due to take off that day.
AFS has yet to comment on the strike action.