Heathrow extends passenger cap to October 29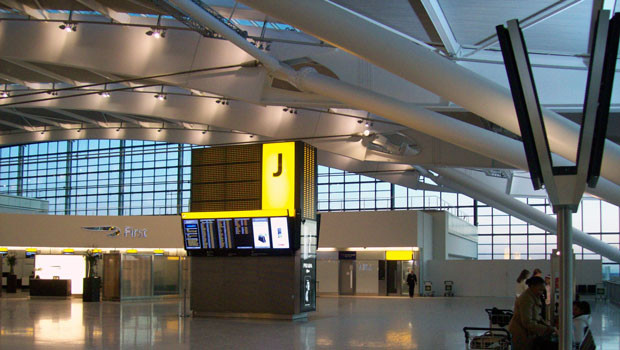 Britain's Heathrow airport has extended its flight cap until October 29 as it continues to struggle to meet passenger demand during the summer.
The 100,000 daily cap on passengers travelling through the airport was originally due to end on September 11.
Staff shortages after the Covid pandemic have resulted in chaos across the UK with flights cancellations, long queues at check-in, security and baggage collection.
Some airlines could see the cap lifted sooner than October, Heathrow said in a statement, if "improved resource levels are evident and the airport continues to see sustained operational improvements".
However, a lack of ground handling crews was cited as "a core constraint on capacity at the airport".
"Our primary concern is ensuring we give our passengers a reliable service when they travel," said Heathrow chief commercial officer Ross Baker.
"That's why we introduced temporary capacity limits in July which have already improved journeys during the summer getaway. We want to remove the cap as soon as possible, but we can only do so when we are confident that everyone operating at the airport has the resources to deliver the service our passengers deserve," he added.
Reporting by Frank Prenesti at Sharecast.com