Healthcare and defence sectors help bolster Morgan Advanced Materials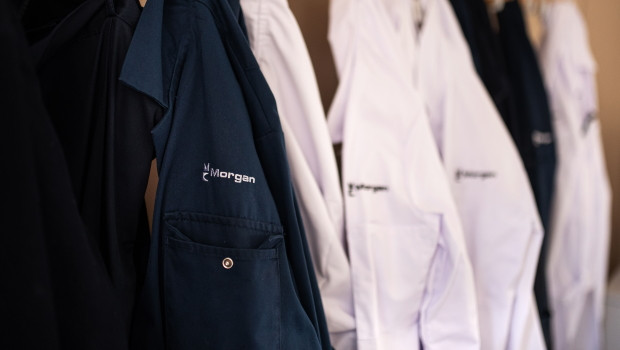 Morgan Advanced Materials reported an 8.8% fall in revenue on an organic, constant currency basis in its first half on Thursday, to £477.8m, as its financial guidance remained suspended.
The FTSE 250 company said group headline operating profit was 19.8% weaker on an organic constant currency basis at £52.9m, while its headline earnings per share were 16.7% lower year-on-year for the six months ended 30 June at 11.5p.
Cash generated from continuing operations totalled £59m for the period, falling from £61.1m year-on-year, while free cash flow before acquisitions, disposals and dividends was £26.4m, rising from £8.4m.
The board declared no interim dividend, having paid 4p per share for the first half of 2019.
On a statutory basis, Morgan swung to an operating loss of £19.7m, from a profit of £63.3m a year earlier, with its continuing losses per share coming in at 9.9p, compared to earnings of 12.4p per share a year ago.
It added that the maintenance of its group headline operating profit margin at 11.1% demonstrated the impact of its "rapid" cost management actions.
Morgan said the improvement in free cash flow gave a net debt-to-EBITDA position of 1.0x, excluding lease liabilities, which the board said reflected the action it had taken to maintain good liquidity.
As at 30 June, the group had cash and cash equivalents of £122.7m, and undrawn headroom on its revolving credit facility of £116.6m.
Restructuring actions were accelerated in the first half, in a bid to position the business for a period of lower demand, targeting annual cost savings of £20m by 2022, for a cash cost of £30m.
Looking ahead, the board said the market outlook for the rest of the year remained uncertain, given the ongoing impact of the Covid-19 pandemic, and its impact on economic demand.
Daily order intake in April and May was down around 30% compared to the prior year, but during June and July the company said that position had improved "slightly" to a 20% decline in order intake year-on-year.
Based on those trends, it said it was expecting a continued revenue decline in the third quarter of 2020 compared to the prior year.
It said it would continue to actively manage the cost base of the business, to mitigate the impact of the revenue decline on the group's profits.
Morgan said that, given the "considerable uncertainty" around the outlook for the Covid-19 coronavirus, combined with the relatively short-term visibility of its order book, it was not in a position to provide guidance for the full-year.
At 0826 BST, shares in Morgan Advanced Materials were up 1.17% at 219.54p.