Hays reports record fees in March quarter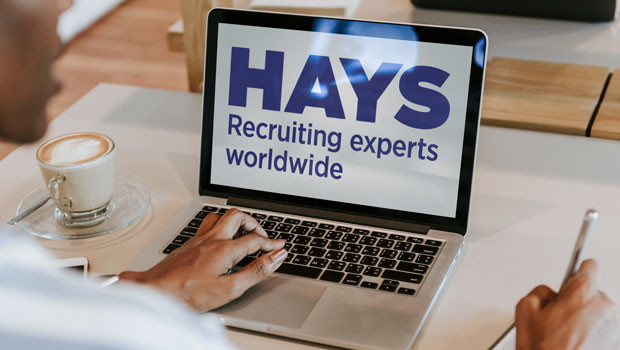 Recruitment firm Hays reported record fees in the March quarter in an update on Friday, up by 5%.
The FTSE 250 company said the growth was primarily driven by a strong performance in temp, which saw an increase of 11%.
However, perm was down 2% due to reduced placement volumes through the quarter, resulting from a decline in client and candidate confidence.
Hays said the exit rate of group fee growth was 4%, with March delivering record monthly fees.
In Germany, the company reported record fees, up 23%, driven by volume growth and positive pricing in temp and contracting, which saw an increase of 25%, while perm was up 13%.
Hays said that in the UK and Ireland, fees were down 2%, with temp up 3% and perm down
8%, as activity levels slowed through the quarter.
In Australia and New Zealand, fees were down 8%, with Temp down 9%, driven by 13% lower volumes, and perm down 7%.
The rest-of-world geography reported a 2% rise in fees, with six country records.
Growth was led by EMEA ex-Germany, up 11%, although Asia decreased 4%, with China continuing to be impacted by the pandemic.
The Americas were also described as challenging, down 15%.
Hays said its consultant headcount was down 2% in the quarter, but was up 4% year-on-year.
It expected overall headcount to be broadly flat in the final quarter of the financial year, as it continued to focus on driving productivity.
The company's net cash position of £80m, down from £101.4m at the end of December, was in line with expectations, after purchasing £12m under the share buyback programme in the period.
"We delivered record group fees in the quarter, despite increased macroeconomic uncertainties," said chief executive officer Alistair Cox.
"Growth was driven by temp and contracting, our largest business and a key strategic focus, as employers shifted their hiring patterns towards more flexible labour, and perm hiring processes continued to lengthen.
"Germany produced a record performance, as did our wider EMEA region and our technology specialism globally, delivering on our clear strategy to position our businesses in the most in-demand and resilient sectors."
Cox said the company's key markets continued to be characterised by acute skill shortages and wage inflation, with Hays benefiting from its early management actions to increase fee margins in skill-short markets.
"We have a strong balance sheet, flexible business model and, following a period of sustained growth investment for an evolving market, we are very firmly focused on driving consultant productivity and leveraging our investments."
At 1116 BST, shares in Hays were up 0.88% at 115p.
Reporting by Josh White for Sharecast.com.