Hays FY net fees grow but profit dips on restructuring costs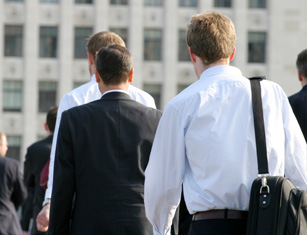 FTSE 250 recruiter Hays posted a rise in full-year net fees but a drop in pre-tax profit on Thursday as it highlighted tough conditions in the UK and Germany.
In the year to 30 June, net fees rose 5% to £1.1bn. However, pre-tax profit slipped 3% to £231.2m during the year due to restructuring and pension costs. Excluding those costs, pre-tax profit was 3% higher at £246.3m.
In Germany - its largest market - net fees grew 9% to a record £299.8m, with operating profit up 7% to £91.3m. However, Hays said quarterly fee growth rates slowed as the year progressed, versus tough comparatives and increasing signs of client cost control and slower decision-making. This was particularly evident in the manufacturing and automotive sectors, it said.
In the UK & Ireland, meanwhile, net fees increased 2% to £263.8m, with operating profit up 4% to £48.9m thanks to "good cost control". However, Hays said that after a solid first half, fee growth in the UK was "understandably more subdued" in the fourth quarter, as increased economic uncertainty dented client confidence.
Chief executive Alistair Cox said: "Over the years we have built a highly diversified business to access the world's most exciting markets and sectors. This strategy has driven much of our recent growth and positions us well to capitalise on the significant long-term structural opportunities we see.
"Looking ahead, despite an increasingly tough global economic backdrop, our market positions, combined with our highly experienced global management teams and strong financial position, means I am confident we will continue to appropriately balance our long-term potential with the more challenging markets we currently face."