Hargreaves Lansdown tanks after warning pandemic boost won't last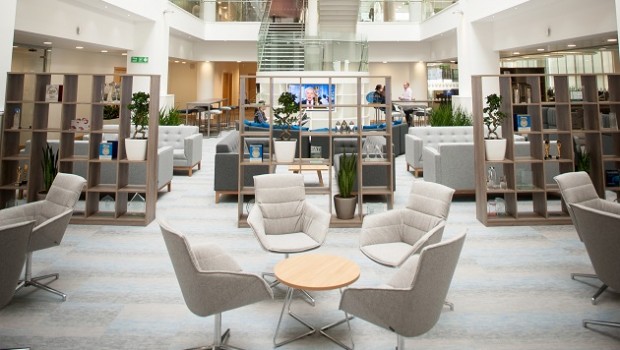 Hargreaves Lansdown shares tumbled on Monday after the investment platform posted a rise in full-year net new business inflows and assets under administration as demand for its services grew, but warned the pandemic boost to stock trading wouldn't last.
In the year to 30 June 2021, pre-tax profit edged down 3% to £366m. However, net new business inflows rose 13% to £8.7bn, with asset under administration up 30% to £135.5bn and revenue 16% firmer at £631m.
Underlying pre-tax profit pushed up 8% to £366m and the investment platform said the number of active clients was 233,000 higher in the year at 1.645m.
Hargreaves said investor confidence started the year at a low but swung "dramatically" on positive Covid vaccines news and the political certainty provided by the US election and Brexit. The subsequent upwards trend in confidence, along with a greater interest in markets and trading during lockdown, led to record equity trading volumes, which were up 54% on the previous year.
Chief executive officer Chris Hill said: "We have delivered a record performance and exceptional growth during an extraordinary and challenging year.
"The pandemic has accelerated two trends that were already evident to us: a permanent shift to digital; and a change in the demographic mix. Demand for our digital services has soared with 393 million digital visits and 98% of trades being done online. In FY21, 83% of our new clients were under 55, as we saw younger clients showing an interest investing and saving, prioritising financial resilience as they benefit from the transition of wealth from older generations."
However, Hargreaves also cautioned that it does not expect trading volumes to remain at such high levels.
"As we have eased out of lockdown and entered the summer months, we have seen a slowdown in dealing volumes and client activity versus the elevated levels this time last year, which is also normal for this time of year and in line with management expectations.
"However, given our enlarged client base, we would still expect to see stronger client activity in FY22 versus FY20 (which also included a few months of elevated activity during the peak of the pandemic period) and the breadth of proposition and client focus gives us confidence that as the year progresses, we will continue to win in this growing market."
The company also announced an 8% reduction in the total dividend to 50.5p.
At 1550 BST, the shares were down 10.3% at 1,472.36p.