Hargreaves Lansdown posts big jump in 1H revenues and profits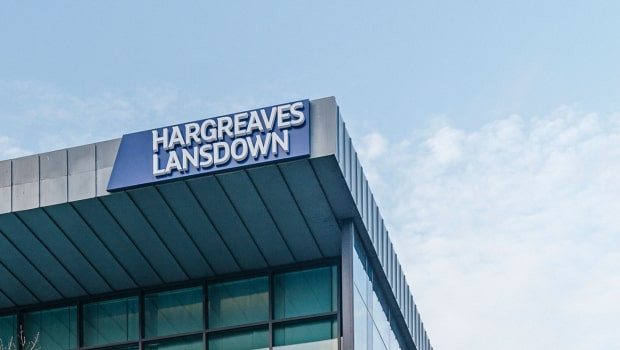 Hargreaves Lansdown posted strong growth on both its top and bottom lines at the first half-year stage, despite the impact from "challenging" external conditions and low investor confidence on asset values and stockbroking volumes.
That was despite the impact on asset values and stockbroking volumes from the "challenging" external conditions and low investor confidence.
"It is hard to think of any financial analyst, economic forecaster or policy expert who could have predicted the events of the past year," said chief executive officer Chris Hill.
"Over the last 12 months we have seen a ground war start in Europe, inflation reach 40-year highs and central banks drive significant interest rate rises.
"A year like 2022 really affirms the importance of our core purpose - as a trusted partner to empower people to save and invest with confidence and help improve the UK's underlying financial resilience."
For the six months to 31 December, revenues rose by 20% to £350.0m (consensus: £322m), for a 31% jump in profit before tax to £197.6m.
On an underlying basis, profits before tax were 30% higher at £211.9m (consensus: £179m).
That was despite a 10% drop in total assets under administration to £127.1bn and a 30% decline in net new business to £1.6bn.
On an underlying basis, the firm's diluted earnings per share jumped 28% to 35.5p.
The number of active clients on the other hand rose by 31,000 over the half to 1.768m, versus a 48,000 person increase during the comparable year earlier period.
Client retention during the period improved to 92.4%.
Hargreaves Lansdown's boss also expressed satisfaction with the progress made on the company's strategic initiatives, which saw it prioritise efficiency within its service areas.
Economic and market uncertainty were expected to continue impacting investor confidence over the back half of the year and hence net new business and dealing volumes.
Hill also announced that fellow board member, Dan Olley, would take his place once he stepped down from the board.
Full-year revenue margins were seen coming in between 50 and 55 basis points, underlying cost growth towards the top of the range for 9.5-11.5% growth and total strategic investment costs at between £50-£55m.
Its target for overall strategic spend until the end of 2026 however was unchanged at £225m.
Ordinary dividend growth of 3% was anticipated.
Yet the investment services platform bumped up its interim payout by 3.6% to 12.7p.
Commenting on the company's results, ShoreCap analyst Ben Williams said: " Consensus revenues will rise significantly, while we expect to moderate our own estimate a little.
"[...] Underlying cost guidance to the top end of the previously forecast range will not surprise, and is what we have modelled.
"On < 14x calendar 2024 the stock remains a BUY."
For their part, analysts at Numis bumped up their target price for Hargreaves Lansdown's shares from 1,550.0p to 1,679.0p.
As of 0910 GMT, shares of Hargreaves Lansdown were edging up by 0.74% to 954.80, having earlier made a run against their August 2022 highs and risen as far as 1,023.50p.