Hargreaves Lansdown CEO to step down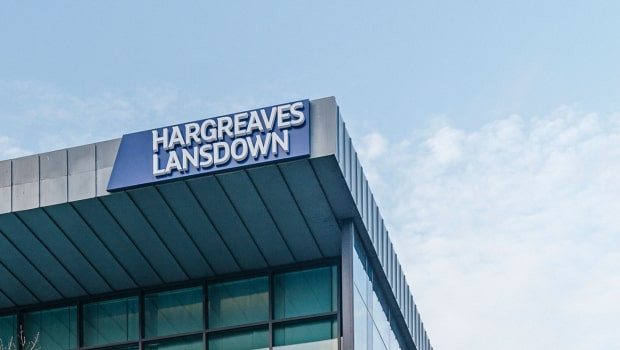 Hargreaves Lansdown reported a drop in first-quarter assets under administration on Monday as it announced the departure of chief executive Chris Hill, amid reports the company has been hit by a lawsuit over the failure of Neil Woodford's equity income fund.
Hill has decided to retire after six years in the role. The investment platform said the board is undertaking a "thorough and extensive" search for his successor and Hill will remain in the role up to November 2023 to allow time for a handover.
News of Hill's departure came alongside first-quarter results, which showed that assets under management fell to £122.7m from £138m in the same period a year earlier. HL said this reflected adverse market movement across the quarter of £1.8bn, with negative performance in September offsetting July's positive movement.
The company reported net new business of £0.7bn, down from £1.3bn, reflecting moderated flows across the market. HL saw active client growth of 17,000 in the quarter, down from 23,000 in the first quarter a year earlier, driven by net new clients in the SIPP, ISA and Active Savings accounts. Client retention was 92.2%, marginally ahead of the last full year's 92.1%.
Revenue for the period rose 15% to £162.9, driven by higher revenue on cash.
Hill said: "The impact of the challenging macroeconomic and geopolitical backdrop on asset values, client confidence and propensity to invest has been seen across our industry."
The firm lifted its FY2023 revenue margin guidance to 49-52 basis points. Cash margin guidance was increased to 130-150 bps and shares margin guidance reduced to 30-35 bps. All other guidance remains unchanged.
"As we progress through this year, given the uncertain economic environment and market conditions, we remain focused on cost control and investment discipline," HL said.
The first-quarter results followed reports over the weekend that the investment platform has been hit by a multi-million pound lawsuit over the failure of Neil Woodford's equity income fund, which left hundreds of thousands of investors nursing losses.
According to Reuters, claims management firm RGL said it had filed the claim in London's High Court on Friday on behalf of an initial 3,200 investors against HL, which promoted the former flagship LF Woodford Equity Income Fund (WEIF).
RGL is also suing Link Fund Solutions (LFS), the fund's authorised corporate director, and said its claim could top 100 million pounds ($112 million), Reuters said.