HarbourVest Global Equity pleased with first half growth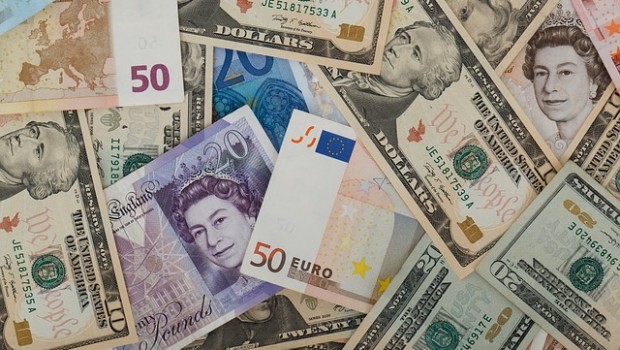 Closed-end investment company HarbourVest Global Private Equity announced its unaudited results for the six months ended 31 July on Thursday, reporting 6.8% growth in net asset value per share to $22.93, from $21.46 as at 31 January.
The FTSE 250 firm said that growth was 15.6% in sterling terms, to £17.47 from £15.12.
Annual compound growth stood at 8.4% for the 10 years to 31 July in dollars, equivalent to 13.0% in sterling.
HarbourVest's share price was 3.8% to £13.00 as at 31 July, with a further rise of 5.7% to £13.74 between period end and 15 October.
On the portfolio front, the board reported that $355.0m had been committed to new HarbourVest funds over period, compared to $162.2m at the same time last year.
That included $150m to a new HarbourVest real assets vehicle, which was intended to deliver a long-term income yield combined with capital growth.
HarbourVest also reported $121.5m value growth from its investment portfolio, falling from $125.7m year-on-year.
Direct co-investment was said to have been the best performing strategy, while growth equity led all other stages, and the US was the strongest performing geography.
The 2013 direct fund was the largest single contributor to net asset value per share growth, the board claimed, adding 17 US cents.
Over the period, $202.6m was invested in private companies through HarbourVest funds, rising from $119.1m year-on-year, while $142.1m was received in distributions, down from $148.9m.
Exits in the half-year were realised at a weighted average of 53% above carrying value.
A quarter of proceeds received came from several of HarbourVest;s top 50 companies as at 31 January, including TriTech Software, TMF Group, Wayfair, Secure-24, H-Line Shipping, Ssangyong Cement Industrial, CareCentrix and Uber.
The company said it remained in a positive cash position of $192.5m on its balance sheet, with no drawings on its credit facility.
"HVPE has continued to make good progress over the six months to 31 July, delivering net asset value per share growth of 6.8% in US dollars," said chairman Sir Michael Bunbury.
"This performance builds on the nine-consecutive full financial years of net asset value per share increases delivered by the company to its shareholders since 31 January 2009, and represents a threefold rise since this point, from $7.61 to today's published figure of $22.93."
Sir Michael said the further growth demonstrated the "ongoing strength" of the company's proven investment strategy.
"Access to HarbourVest funds enables shareholders to benefit from the outperformance of private markets and the investment decisions made by a quality investment manager.
"This is delivered through a well-managed, diversified portfolio, which has a track record of value creation since inception over a decade ago."