Halfords warns on H2 profits as bike sales set to decelerate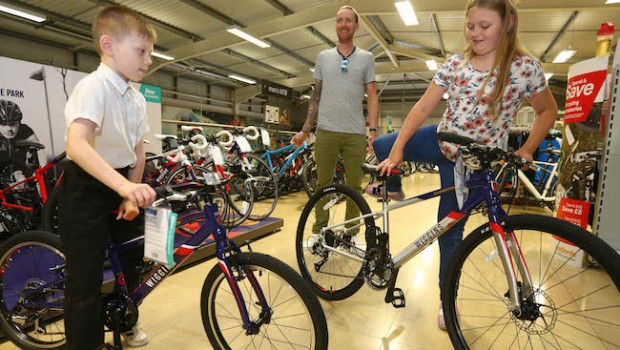 Halfords reported soaring sales of cycling goods and car roof boxes as Britons avoided public transport during the coronavirus pandemic, but warned of lower second-half profits as winter approached.
The car parts-to-bike group on Tuesday said underlying sales of cycling goods motored by 59.1% in the 20 weeks to August 21.
Group like-for-like sales rose 5%, held back by a 28.6% fall in motoring products sales with fewer people travelling by car during the crisis, although there had been a return to growth after the easing of lockdown measures.
First-half underlying pre-tax profit was forecast to be £35m - £40m, based on expected September sales, although the company warned that there was still "significant uncertainty" over its second-half outlook.
"Given the natural fall-off in the relative strength of cycling and staycation products during winter months, alongside a difficult economic outlook, full year 2021 profit before tax could be significantly lower than first-half full year 2021," it said.
Sales of electric bikes and scooters soared 230% year-on-year, reflecting changing travel habits while online sales were up 160%, marking another Covid-related shopping trend.
"We have also seen a return to growth in our motoring business, driven by an increase in car journeys and by a high level of demand for staycation-related products such as roof bars and roof boxes," Halfords said.