Halfords shares soar on profit guidance upgrade after bike sales surge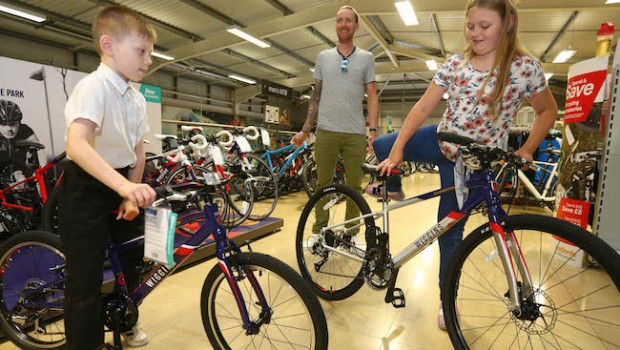 Halfords shares soared on Thursday after the company raised profit guidance on the back of surging demand for bikes during the coronavirus pandemic and added that it intended to hire hundreds of new technicians.
The stock was up by a fifth as Halfords said first half pre-tax profit was now expected to be more than £55m, from the £35m - £40m previously guided.
Cycling product sales were up 46% year-on-year in the five weeks to September 25, driving group like-for-like sales growth of 22%.
Halfords, which also sells car parts and accessories, previously reported booming September sales as Britons holidayed at home fearing late changes in quarantine rules by the government that could leave them stranded overseas.
It warned at the time that that the trend could fade as the holiday season ended.
The company said its autocentres business continued to grow strongly, with like-for-like sales up 18%, including "exceptional" demand for its growing 'Mobile Expert' car repair and fitting service "driven by customers seeking greater convenience and safety from our fleet of vans".
"With the substantial growth we have seen in our motoring services business across both retail and Autocentres, we have launched a national campaign to recruit hundreds of skilled technicians," it added.
However, the company cautioned that the second half of the year would be less predictable as the number of UK Covid-19 cases started to rise.
"The potential impact of second waves of Covid 19 now seems more pronounced than just a few weeks ago, and the economic impact of an end to the furlough scheme and the outcome of Brexit negotiations remains very uncertain," Halfords said in a statement.
AJ Bell investment director Russ Mould said the improved forecast "is material and will provide encouragement that the company is really getting in gear after seemingly being stuck in an endless turnaround situation for what feels like a decade or more".
"Also, given once you've purchased a bicycle you're unlikely to buy another one for some time – the company needs to ensure it picks up as much of the servicing and maintenance spend as it can to enjoy a lasting benefit from the latest British bike boom."