Halfords FY profit hit by mild weather, 'weakened' consumer confidence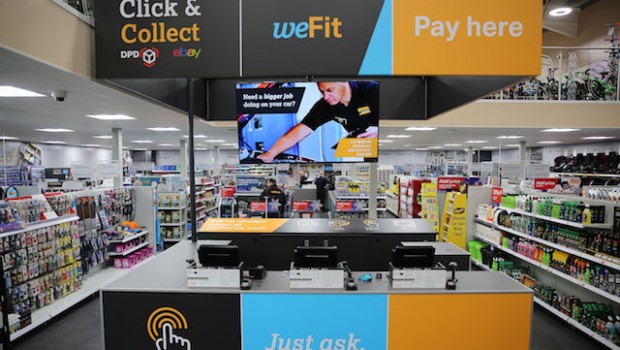 Halfords posted a drop in full-year profit on Tuesday as it pointed to "weakened" consumer confidence and mild winter temperatures.
In the year to 29 March 2019, underlying pre-tax profit fell 17.9% to £58.8m as revenue nudged up just 0.3% to £1.14bn. On a like-for-like basis, total group revenue was up 1.1%. Meanwhile, basic earnings per share declined 23.7% to 21.2p.
Halfords had said in a trading update back in January that FY19 underlying pre-tax profit was expected to come in between £58m and £62m.
The full-year dividend was lifted 3% to 18.57p a share.
The retailer said extremely mild winter temperatures boosted the cycling segment, which saw LFL revenue rise 2.6%, but dented the motoring segment, where revenue slipped 0.4% on a LFL basis.
Overall, the decline in profit was blamed on a lower motoring sales mix year-on-year, due to mild winter temperatures, weakened consumer confidence in the run-up to Christmas, retail inflation and investment in strategic projects.
Halfords said it continues to expect FY20 pre-tax profit to be broadly in line with FY19. This assumes average weather conditions across the year and a consumer and economic outlook in line with that experienced during the second half of FY19.
The group said capital investment is now expected to be around £35m, slightly below the £40m to £60m guidance for FY20, while revenue investment will be self-funded via "rigorous" cost-efficiency programmes.
Chief executive officer Graham Stapleton said: "While motoring continued to be impacted by extremely mild weather conditions, we are pleased to have seen continued and sustained growth in cycling, underpinned by improvement in our exclusive own brand ranges.
"Since launching our new strategy, we have seen encouraging early progress. As we strengthen our unique services proposition, customers are responding positively, and we are particularly pleased that nearly a quarter of all Halfords sales are now service related.
"Consumer confidence remains fragile; however, we remain confident that the strength of our customer offer, our people, our strategy and clear focus on our medium-term financial targets leave us well-placed for long-term sustainable growth."
At 0900 BST, the shares were up 0.1% at 239.30p.
Broker Liberum said the headline numbers were broadly in line.
"Halfords has been hit hard this year but this should not cloud the fact that a return to sustainable profit growth is on the horizon. We think the group will soon overcome the legacy of the past having invested heavily in the business over the past five years and with a bold, yet very credible strategy under a new senior team, we think an inflection point is in sight."
It added that the shares are cheap.
Sophie Lund-Yates, equity analyst at Hargreaves Lansdown, said: "Poor Christmas trading put the brakes on Halfords' full year plans, with profits expected to be materially lower than previously thought, and in that sense today's results are right on track. With a good showing from Autocentres offsetting a weaker retail performance, at least the situation at the car and bike specialist doesn't seem to have got any worse.
"Halfords' saving grace is its position as a specialist, the likes of Amazon and other online competitors can't compete with the face-to-face service on offer. The fact is, the internet can't fix your headlights for you, or offer personal recommendations on the right bike for your child. The other piece of good news is costs have been well controlled, meaning even as trading conditions have become more difficult, the core of the business has been able to keep its head above water.
"However, uncertain times are continuing to hurt sales, and if Brexit damages the economy, big ticket items like new bikes or shiny car gizmos will be hastily wiped off shopping lists. For now Halfords is doing what it can with a difficult hand, but with clouds on the horizon, there's a chance it may yet be in for some more challenging climes."