GSK spins off consumer healthcare giant Haleon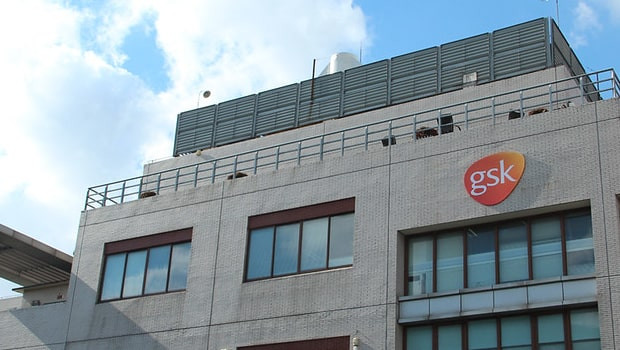 GSK has spun off its consumer healthcare arm Haleon in Europe's largest listing for more than a decade.
The business, home to brands such as Sensodyne, Panadol, Centrum vitamins and Chapstick, starting trading on the main market of the London Stock Exchange at 0800 BST at 330p, giving it a value of around £30.5bn. American depositary shares will start trading in New York later this week.
According to Reuters, quoted unnamed bankers involved in the deal, the debut price was generally in line with market expectations. It is also the biggest listing in Europe since's Glencore's £37bn debut in 2011.
The valuation is though well below £50bn bid made by consumer good giant Unilever at the start of the year, which GSK said "fundamentally undervalued" the unit. GSK announced plans to spin out the business shortly after rebuffing the approach.
Danni Hewson, financial analyst at AJ Bell, said: "With a market value of approximately £31bn, investors might be wondering why GSK didn't accept the much higher bid from Unilever.
"While Haleon owns some well-known brands, that may not be enough to entice a line of buyers of the stock. Shoppers are increasingly going for supermarket own-label products as the cost of living crisis hits, with plenty of cheaper options for toothpaste and headache tablets than those sold by Haleon.
"That raises the risk of Haleon struggling to deliver meaningful earnings growth in the near-term, which is hardly the best start to life as a standalone business."
Haleon's organic sales growth is forecast to be between 4% and 6% this year, with a "moderate sustainable expansion" of adjusted operating margin in the medium term. The unit generated sales of £9.5bn in 2021.
Susannah Street, senior investment and markets analyst at Hargreaves Lansdown, said: "This will be the largest London Stock Market listing in a decade, with the new company becoming a big beast with a new skin in the consumer goods world.
"It has strength in numbers, giving its sprawling operations across 100 countries, and its string of multinational brands. It will have to be nimble though due to cost inflation, which has whipped up across the consumer goods industry.
"GSK is parcelling off a considerable quantity of its sizeable debt pile into Haleon, expected to be around £10bn. The consumer business will start life with a net debt to cash profits ratio of up to 4.0, compared to the 2.0x planned for new GSK."
GSK's consumer healthcare division was formed through the integration of the Novartis consumer healthcare portfolio in 2015, and Pfizer's in 2019. The division's head, Brian McNamara – the architect of the deals – has been appointed chief executive of the new company.
GSK shareholders will receive one Haleon share for each GSK share they own. Pfizer will retain its 32% stake in the business, while GSK will own up to 13.5%.
Shares in GSK, which will now focus solely on vaccines and prescription drugs, were down 20% at 1,377p as at 1145 BST. Haleon was off 2% at 320.09p.