GSK Covid-19 achieves 'strong' results in Phase 2 study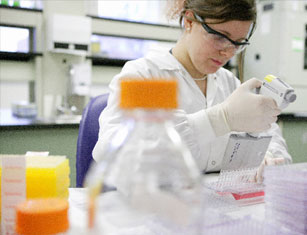 GlaxoSmithKline said its Covid-19 vaccine achieved strong results in a Phase 2 study and would start a global Phase 3 study in the next few weeks.
The FTSE 100 drugs group said its adjuvanted recombinant vaccine candidate, developed with Sanofi, recorded 95-100% seroconversion after a second injection in all age groups and across all doses with acceptable tolerability and with no safety concerns.
the vaccine produced strong neutralising antibody levels that were comparable to those generated by natural infection, with higher levels observed in adults aged18 to 59, GSK said. A single injection generated high neutralising antibody levels in people with evidence of prior Covid-19 infection, suggesting strong potential for development as a booster vaccine, it added.
Roger Connor, president of GSK's vaccines division, said: "These positive data show the potential of this protein-based adjuvanted vaccine candidate in the broader context of the pandemic, including the need to address variants and to provide for booster doses. We believe that this vaccine candidate can make a significant contribution to the ongoing fight against Covid-19 and will move to Phase 3 as soon as possible to meet our goal of making it available before the end of the year."
The Phase 2 study had 722 volunteers in the US and Honduras. The Phase 3 study will test the vaccine on more than 35,00 adults with the aim of getting approval by the fourth quarter of 2021.