Grocery bills mount as inflation surges - Kantar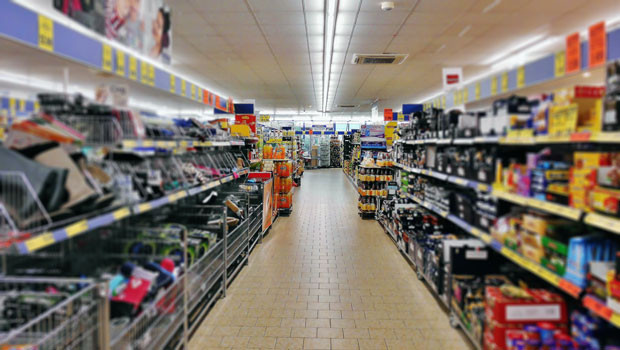 Grocery inflation has rocketed to nearly 10%, industry data showed on Tuesday, as supply chain pressures continue to drive up prices.
According to Kantar, like-for-like grocery price inflation hit 9.9% over the past four weeks, up 1.6 percentage points on last month and the second highest reading since the retail consultancy started tracking prices in 2008.
In the 12 weeks to 10 July, grocery inflation was 8.1% year-on-year, with prices rising fastest in butter, milk and dog food.
As a result, shoppers are now facing a £454 increase to annual grocery bills.
Fraser McKevitt, head of retail and consumer insight at Kantar, said shoppers would be "feeling the pinch" during the first restriction-free summer since 2019, and were increasingly turning to own-brand products as a result. Supermarket own-line labels grew 4.1% over the period, while branded items fell by 2.4%.
"It is a complex picture and the grocers are busy negotiating with their suppliers to mitigate impact at the tills as far as possible," McKevitt added.
Discounter Lidl was the fastest growing supermarket in the 12 weeks to July, with sales up 13.9%. Aldi reported sales growth of 11.3%. Kantar said more than 67% of people in Britain shopped at either an Aldi or Lidl in the past 12 weeks.
Tesco - which has the biggest market share with 27.1% - saw sales nudge 0.1% higher, while sales fell 2.2% at J Sainsbury, by 2.3% at Asda and by 6.7% at Wm Morrison. Sales eased 0.2% at frozen food retailer Iceland.
Sales at Waitrose, part of the John Lewis Partnership, were down 6.3% while at online retailer Ocado they rose 0.7%.
Overall, UK supermarket sales rose by 0.1% in the 12 weeks to 10 July, the first time the market has seen growth since April 2021.