Greggs warns on profits, scraps dividend due to Covid-19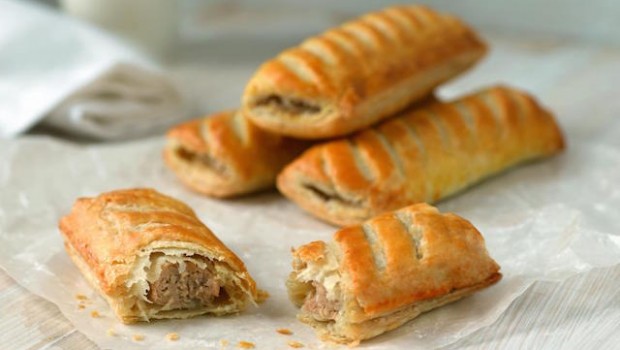 Greggs issued a profit warning on Monday due to the coronavirus, scrapped its dividend and said it could not provide forward guidance.
The company, known for its sausage rolls, also said it was closing its stores.
"Given the current and likely impacts of coronavirus we are now planning for the closure of our shop estate by close of business on Tuesday 24 March in order to protect our people and customers," it said.
"It is now clear that to protect our people and customers we need to go further and temporarily close our shops completely. During this period, with support from the Government's Coronavirus Job Retention Scheme, we intend to maintain employment of colleagues at full contract hours for as long as is practicable."
Greggs said it had seen a "sharp" reduction in footfall over the last week. Initially the impact was seen in transport hubs and in central London, but more recently it has also affected other towns and city centres across the UK.
In its preliminary results earlier this month, the company said managed shop like-for-like sales grew by 7.5% in the nine weeks to 29 February. For the two weeks that followed, however, sales growth averaged 4.1% and in the most recent week to 21 March, it saw a 9.9% fall, with the rate of decline increasing each day as more and more customers adhere to social distancing advice.
"We would expect this to increase further if we were to continue to trade," it said.
Greggs said it was reducing cash expenditure to protect its liquidity in the short term and intends only to complete existing shop projects, whilst deferring new shop openings and planned refurbishments. In addition, it will not be paying out the previously-announced final dividend for 2019 and has stopped the programme of share purchases by its Employee Benefit Trust. This will avoid around £40m of cash outgoings this year.
Providing forward guidance is now "impossible", it said, but the board no longer expects to make year-on-year profit progress like it said it did earlier this month.
"Whilst the outlook during this crisis remains uncertain Greggs is a resilient business with strong growth credentials and we should be confident of its ability to navigate this event and return to growth when the economy recovers," it said.
At 1625 GMT, the shares were down 8.2% at 1,294.00p.