Greggs swings to first ever annual loss as Covid takes its toll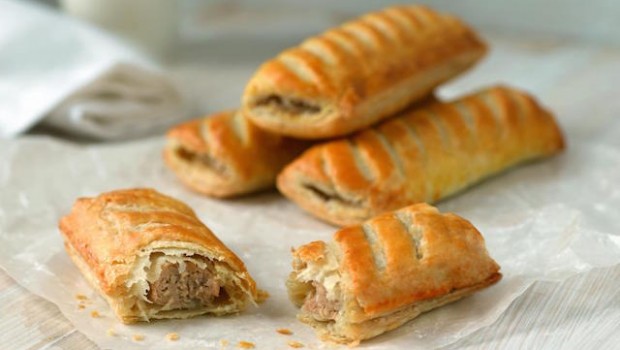 Greggs swung to an annual loss in 2020 for the first time in its history as its sales were hit by measures related to the Covid-19 pandemic, but the bakery chain - famous for its sausage rolls - said trading so far this year was better than expected.
In the 53 weeks to 2 January 2021, the company swung to a pre-tax loss of £13.7m from a profit of £108.3m the year before, with total sales down 30.5% to £811.3m. Like-for-like sales in company-managed shops slumped 36.2% from 2019.
The company had said in January that it expected a pre-tax loss for the year of up to £15m.
Greggs said it started the year with a very strong performance, but temporarily closed the shop estate in March as a result of the pandemic. Since reopening its stores in the middle of 2020, trading has been "strong in the context of prevailing mobility restrictions", it said.
The company said it made good progress through the second half of 2020 and has had a better-than-expected start to 2021. In the ten weeks to 13 March 2021, company-managed shop like-for-like sales were down 28.8% year-on-year.
Chief executive Roger Whiteside said: "Greggs has made a better-than-expected start to 2021 given the extent of lockdown conditions and is well placed to participate in the recovery from the pandemic. It has a clear strategy to extend its digital capabilities and to grow further in new locations, channels and dayparts. These opportunities will benefit all of its stakeholders in the years to come."
Greggs also announced that it was lifting the target for its UK estate to 3,000 shops from a previous target of 2,500p. It highlighted new opportunities in previously underrepresented locations such as central London and mass transport hubs where availability and rental levels will now make those locations more accessible.
"Similarly, relocation opportunities to expand into bigger, better shop space are expected in existing locations that will support our continued drive to improve the quality of the estate and develop new opportunities with additional seating," it said.
At 0807 GMT, the shares were up 5.2% at 2,324p.
Susannah Streeter, senior investment and markets analyst at Hargreaves Lansdown, said: "Flaky sales are likely to continue into the second half of 2021 given lockdown 3 and there has been a particular dent to business in Scotland with shops closed to walk in customers since the start of the year.
"But the introduction of the mass vaccine programme has given investors confidence that it will bring home the bacon once more as the recovery continues. Greggs has a positive net cash position and a £100 million revolving credit facility which should help it stay resilient until trade bounces back in town and city centres.'"