Great Portland reports 'strong' leasing momentum in June quarter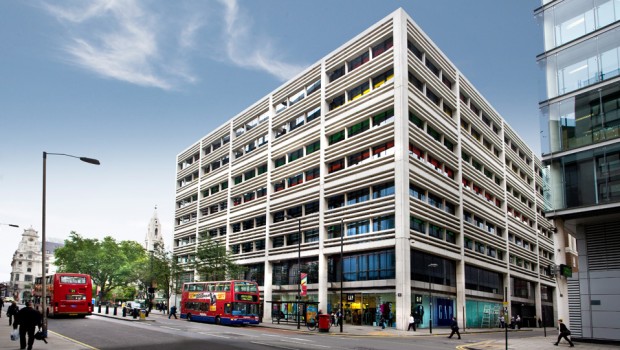 Great Portland Estates updated the market on its trading for the quarter ended 30 June on Thursday, reporting "strong" leasing momentum with £12.7m of new annual rent signed.
The FTSE 250 company said that included £8m of retail space, with market lettings 9.3% ahead of March estimated recovery value (ERV), including a further three lettings at its new 'Flex+' offering at 16 Dufour's Place, which was now 90% let or under offer within three months of launch.
A total of £14.9m of further lettings were under offer, up from £5.5 million in May, at 6.7% ahead of March ERV.
Around £33m of new annual rent was in negotiation, which the board said demonstrated demand for prime offices and flexible spaces.
Great Portland reported improved rent collection ahead of all four prior quarters, with 86% of June rent collected to-date, including amounts covered by rent deposits.
Excluding deposits, the figure was 84%, with 93% from office units, 58% from the retail, hospitality and leisure sectors, 94% for all other sectors, ahead of the March quarter at the equivalent date.
All of its offices were open for business, with 32% occupier utilisation, while 92% of retail units were open.
The board reported "excellent" progress across its development programme, with one completion, and a resolution to grant planning achieved for the 320,500 square foot prime office scheme at 2 Aldermanbury Square.
It completed 1 Newman Street, totalling 122,700 square feet, in July, which was now 38% let including 15,200 square feet of retail letting, and "good interest" reported for the remaining office space.
Good progress was also reported at the major office refurbishment of 50 Finsbury Square, totalling 128,100 square feet, which was now all under offer, with a forecast 21% profit on cost, and £45m capital expenditure to complete.
Momentum was maintained on four-near term schemes totalling 909,400 square feet, with around £800m of capital expenditure ahead of potential starts in 2022, and "strong" occupier interest reported.
Looking at its financial position, Great Portland reported a property loan-to-value of 19.1%, a weighted average interest rate of 2.5%, and cash and undrawn facilities of £423m.
Total prospective capital expenditure stood at £900m including refurbishments, and organic rent roll growth came in at 104%, including four near-term developments.
"The acceleration in enquiries that we experienced in the first quarter of the year has translated into healthy leasing activity, particularly for our prime grade A and flex office products," said chief executive officer Toby Courtauld.
"In a strong leasing quarter, we have continued to let space ahead of ERV, improved our rental collection performance and have placed 50 Finsbury Square under offer to a single occupier.
"Furthermore, we have passed a significant milestone for our development pipeline by securing resolution to grant planning permission for the comprehensive redevelopment of 2 Aldermanbury Square."
Courtauld said that as momentum in the firm's markets was building, it could expect demand for its flexible and sustainable spaces to grow.
"With our sizable development programme designed to satisfy customers' changing needs, our low leverage and high liquidity providing significant capacity for growth and our talented and innovative team, we are well placed to capitalise in such a dynamic market environment."
At 0850 BST, shares in Great Portland Estates were down 0.14% at 738p.