Great Portland confident in London's recovery after 'robust' year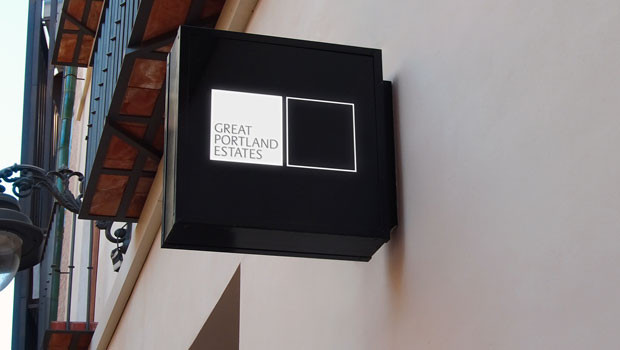 Great Portland Estates reported a "robust" set of full-year results on Thursday, with IFRS net asset value and EPRA net tangible assets per share rising 7.2% over the year to 835p, as the board described ongoing confidence in London's recovery.
The FTSE 250 property investor said its EPRA earnings fell 31.7% year-on-year to £27.4m, as expected, with its EPRA earnings per share sliding 31.6% to 10.8p.
After a revaluation surplus, however, it made an IFRS profit after tax of £167.2m for the 12 months ended 31 March, swinging from a loss of £201.9m in the 2021 financial year.
Its total accounting return was 8.8% over the 12 months, as the board maintained the dividend at 12.6p per share.
Looking at its portfolio, the valuation grew 6.1% over the period, with offices rising 7.9% while retail remained flat.
GPE reported a total property return of 9.4%, with its capital return coming in at 6.5% compared to the MSCI Central London index's annual rate of 3.8%.
The board issued portfolio rental value guidance of 0% to 5% for the new financial year.
On the leasing front, GPE reported a record year, with total potential rent roll growth of 89%.
It recorded £38.5m of new annual rent across 520,900 square feet, with market lettings 9.8% above the March 2021 estimated rental values.
The company described a "recovery" in Central London retail, with 22 deals signed in the year over 203,700 square feet, 12.3% above estimated rental values.
A total of £9.4m in lettings were currently under offer, 2.5% ahead of March 2022 estimated rental values, with a further £32m in negotiation.
The firm's vacancy was down to 10.8%, or 4.4% excluding completed developments, compared to 6.6% in March last year.
"We are pleased to report on a strong year, delivering record leasing volumes, well ahead of estimated rental values which, along with outstanding development returns, profitable disposals and accretive acquisitions, have combined to deliver healthy asset value growth," said chief executive officer Toby Courtauld.
"Whilst we expect macro-economic and geopolitical uncertainties to persist in the near term, dampening growth, the conditions we highlighted at our Interims in November and which had kick-started the post-pandemic recovery in London's economy and its property markets, remain in evidence today.
"London is substantially busier than this time last year with office workers and shoppers returning, Crossrail is about to open, job vacancies are rising and inward investment into income yielding real estate is up."
Courtauld said the company also expected weaker sentiment and cost inflation in the short term, along with further tightening in the planning environment, to impact the appetite for development risk, "choking off" the supply of new office space, intensifying an "already acute" shortage as customers continued their flight to quality.
"Despite current uncertainties, our outlook is positive - through our customer-first approach, we are addressing today's key customer themes of flexibility, service delivery and amenity provision in well designed, tech-enabled and sustainable spaces; through our strategic focus on HQ and Flex spaces, we are investing in two of the fastest growing sectors of the office market and where we have a competitive advantage and significant ambition, including our £1.1bn near-term development programme.
"With our strategic agility, strong balance sheet, plentiful liquidity and our motivated and engaged team, we have the ability to capitalise on London's potential and we look to our future with confidence."
At 0943 BST, shares in Great Portland Estates were down 4.15% at 646p.
Reporting by Josh White at Sharecast.com.