Grainger rental growth 'strong' amid development delays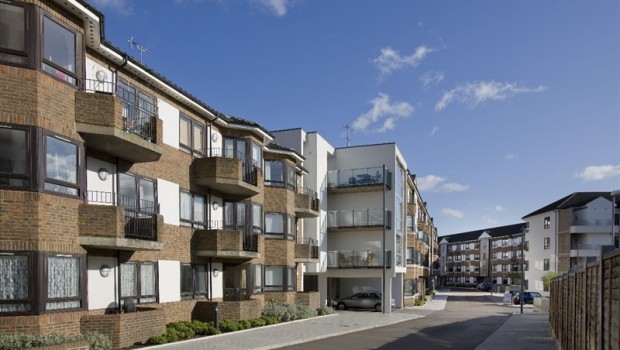 Grainger said it had continued to perform "well" with its residential lettings ahead of its financial year-end on Tuesday, with rental growth "strong" at 3% for the 11 months to the end of August.
The FTSE 250 residential property business said of that, it saw 2.5% like-for-like rental growth on its private rented sector homes, and 4.7% like-for-like growth on its regulated tenancy portfolio.
Rent collections on time had remained "consistently high", the board said, at 95%.
Occupancy in its private rented sector portfolio was over 95% for the year-to-date, down from 97% for the 2019 financial year, with its August month-end occupancy standing at 91%, compared to 97% a year earlier, due to delays in the seasonal peak letting period caused by the Covid-19 pandemic.
Residential arrears remained low at 1.8% of gross rent, which was below the company's historical average.
Payment plans had reduced, with the firm having agreed payment plans during the coronavirus lockdown period, it said just 31 customers now remained on plans.
Grainger also reported "strong" sales performance, reporting that sales profits in the year were expected to be "broadly in line" with the prior year.
Vacant sales remained "robust", the company said, with pricing 1.7% ahead of vacant possession values.
Despite the market disruption caused by Covid-19, it said its sales velocity remained stable with its keys-to-cash standing at 117 days, compared to 113 days at the half-year.
Looking at the balance sheet, Grainger said that following its successful equity raise in February and bond issue in July, it had the liquidity and flexibility to support its growth strategy.
Its liquidity position stood at £622m of total headroom available, while its average debt maturity increased to 6.7 years from 5.7 years at the end of the 2019 financial year, with no debt maturities until November 2022.
Finally, on the development front, Grainger said it continued to make "good progress" with its pipeline, achieving a number of notable milestones.
It reported "good progress" on its Transport for London joint venture, with four planning permissions submitted for more than 1,200 homes across those schemes.
The company received planning committee approval for one of the joint venture schemes, Southall Sidings, which it said would deliver 460 new homes.
Planning committee approval was also received for Besson Street at Lewisham, for 324 homes, while 236 new homes were completed and launched at Millet Place, Pontoon Dock.
After a short period offsite during lockdown to allow safe working practices to be established, Grainger said all of its schemes in development were currently onsite.
However, that caused delays to some completion dates, with a knock-on effect on the forecast stabilisation of those assets, the board said.
"Grainger remains well-positioned and our business strategy is proving its resilience in these challenging times," said chief executive officer Helen Gordon.
"Our homes have never been so important to our residents who recognise the value of our high-quality product, in-house operational platform and commitment to great service.
"Our Covid-19 response strategy to innovate, communicate and improve has ensured we have continued to deliver throughout this period, finding new ways to continue with sales during lockdown, supporting our residents and collecting 95% of our rents, whilst also investing the time to further train and develop our employees."
Gordon said the company's balance sheet was "strong", adding that it was delivering a "good performance" while growing its pipeline of private rented sector assets.
"Grainger is well-placed to navigate any near-term economic uncertainty, continue its growth strategy and lead the way within the build to rent sector."
Grainger said it would report its financial results for the year ending 30 September on 19 November.
At 0844 BST, shares in Grainger were down 2.23% at 298.6p.