Grafton's full-year profit jumps 20%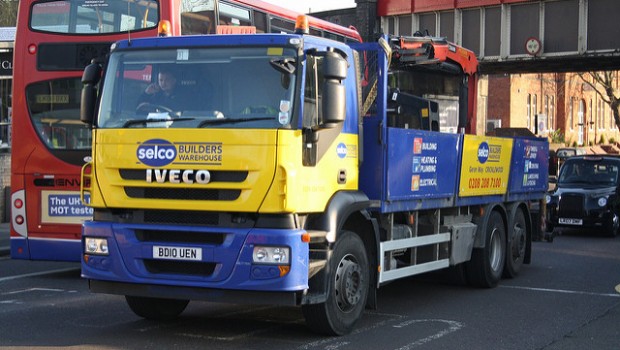 Builders' merchant and DIY group Grafton posted a 20% in annual pre-tax profit on Thursday thanks to a solid performance form its merchanting, retailing and manufacturing businesses, with the Leyland SDM acquisition also contributing to growth.
In the year to 31 December 2018, adjusted pre-tax profit shot up to £188.4m from £157.2m on revenue of £2.9bn, up 9% on the year.
Revenue in the merchanting businesses in the UK, Ireland, the Netherlands and Belgium - which accounts for 91% of group revenue - was up 8.4% to £2.7bn. Trading conditions were favourable in the merchanting markets in Ireland and Netherlands and relatively flat in the UK and Belgium merchanting markets.
The UK merchanting business saw operating profit rise 11.9% to £114.7m and revenue increase 7.7% to just under £2bn, including a "good" contribution from Leyland SDM, which was acquired in February 2018.
Grafton said it made "significant" progress towards realising its medium-term financial objectives, with operating profit margin up 60 basis points to 6.6% and return on capital employed up 140 basis points to 15%.
Chief executive officer Gavin Slark said: "2018 was another year of strong delivery against our medium-term targets achieved through a combination of organic and acquisition led initiatives.
"Grafton continues to benefit from exposure to the fast growing Irish and Dutch markets and from strong underlying demand fundamentals in the UK market. The group's excellent cash generation from operations, good liquidity and strong balance sheet should continue to support the development of the business."
In terms of the outlook, Grafton said activity in the UK merchanting market is expected to be slightly weaker this year, with housing repair, maintenance and improvement activity overall likely to be modestly lower on the basis of recent trends in the economy generally and housing transactions and mortgage approvals.