Grafton expects to pip analyst forecasts for full year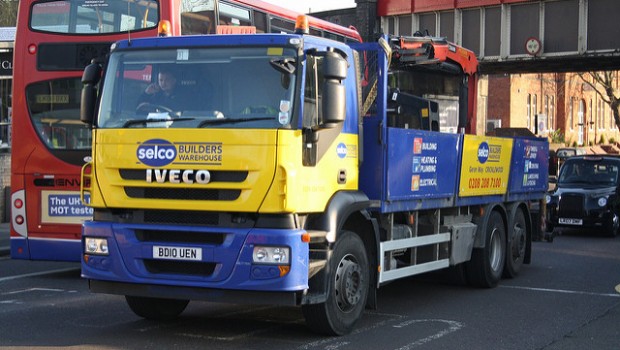 Even though the rate of growth slow in the last two months of the year, builders merchant Grafton Group expects adjusted profits to be slightly ahead of the top end of analyst expectations.
Revenue for calendar 2018 was £2.95bn, an increase of 8.7% on the previous year or 4.3% on a daily like-for-like basis, while the top end of a the analyst forecasts range was £188.5m.
After the above-trend sales growth in September, this continued for around a month of the third quarter but then moderated in November and December.
"We are pleased with the strong performance over the year, with contributions from both organic growth and the Leyland SDM acquisition," said chief executive Gavin Slark.
Slark said the group continues to benefit from its exposure to multiple geographies and its diverse customer base, with LFL growth in the UK slowing to 3.4% in the final quarter from 4.2% in the third, to produce annual growth of 2.7%.
Growth was strongest in Ireland, up 9.8% for the quarter and 7.7% for the year, while Netherlands slowed to 3.6% in the quarter for 6.6% over the year and Belgium put on a strong finish in order to complete the year just above flat at 0.1%.
As part of the overall strategy to improve returns, management sold off two small non-core UK businesses, which contributed revenue of £40m and EBITA of circa £1.4m in 2018.
Looking forward, Slark said: "The group's cash generative businesses, strong balance sheet and low level of net debt support our development strategy for the year ahead."