Government to invest £1bn in UK chip sector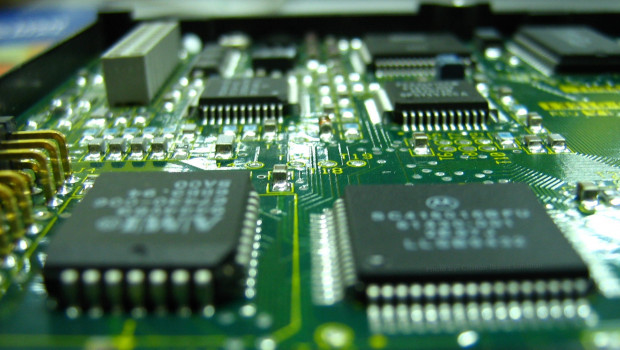 The government is to invest up to £1bn in British semiconductor firms over the next decade, it was announced on Friday, as it looks to strengthen the domestic industry.
Publishing the long-awaited National Semiconductor Strategy, the newly-formed Department for Science, Innovation and Technology said the money would improve industry access to infrastructure, fund research and development, and enable greater international co-operation.
The first tranche, of £200m, will be parcelled out over the next two years.
Prime minister Rishi Sunak, currently in Japan for a G7 summit, said: "Semiconductors underpin the devices we use every day, and will be crucial to advancing the technologies of tomorrow. Our new strategy focuses our efforts on where our strengths lie, in areas like research and design, so we can build our competitive edge on the global stage.
"By increasing the capabilities and resilience of our world-leading semiconductor industry, we will grow our economy."
The global chip industry has seen demand boom in recent years, as technologies advance and the number of goods requiring them, from electric cars to washing machines, increases.
People working and studying from home during the pandemic led to a surge in demand, however, and the sector struggled to keep up. A worldwide shortage was further compounded by global supply chain difficulties and the stringent rolling lockdowns in China, the world's largest manufacturer of chips.
The government's investment will be required to meet three objectives: grow the domestic sector, mitigate the risk of supply chain disruptions and protect national security.
Both the US and European Union have also sought to bolster their domestic chip sectors in wake of recent issues, although they have pledged far greater sums.
Russ Mould, investment director at AJ Bell, said: "The £1bn committed to developing the domestic semiconductor industry looks like pocket change compared with the $52bn and €43bn recently committed by the US and European Union respectively."
Amelia Armour, partner at Amadeus Capital Partners, which invests in chip start-ups, told the Financial Times: "The level of investment announced for the next two-year period is disappointing, especially considering the UK needs to try and keep pace with the investment levels announced as part of the EU and US chips acts.
"£200m spread over many initiatives won't achieve much, and will need to be allocated in a very targeted way to have impact."
However, Tim Pullen, finance director at UK chipmaker IQE, told the BBC that the government's strategy was "definitely stepping" the industry in the right direction. "It recognises the importance of semiconductors. What we now need to do is work very closely with the government as we move to the execution phase."