Gooch & Housego warns on profit despite record order book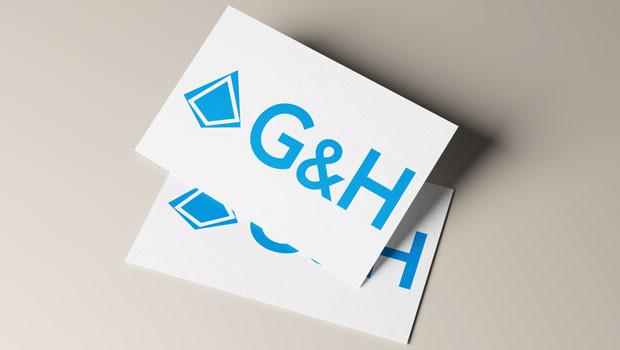 Photonic components and systems manufacturer Gooch & Housego reported "strong and improving" levels of demand for its products and services in a trading update on Wednesday, with its order book reaching another record level, though it lowered its profit expectations amid a slower-than-expected production ramp-up.
The AIM-traded firm said overall demand was strong across all of its principal business areas, namely industrial lasers, telecoms, aerospace and defence, and life sciences.
It reported continued high demand for industrial lasers, in particular for those used in semiconductor manufacturing where a combination of high market growth and its new products winning market share was leading to "substantial" growth.
Extended order book visibility, meanwhile, had been secured for its 'Hi-reliability' fibre couplers for undersea cables, and increasingly for constellation space satellites.
In recent months, G&H said it had seen a "notable increase" in aerospace and defence orders, both in the United States and Europe, where there had been further interest in its upgraded optical imaging system for armoured vehicles following the award of the £4m Challenger 3 Tank contract announced earlier in the year.
Additionally, medical lasers were still benefiting from the return of elective surgery, with the board saying that demand for its medical diagnostics products remained high.
As at 31 July, the company's order book stood at a record £140.6m, which was a 43.9% increase on the same time last year, or 32.6% at constant currency.
That was also a further increase on the "strong" half-year order book of 17.3%, or 12.6% at constant currency.
Looking at its current trading, G&H said it had, and was continuing to, invest "materially" to add further productive capacity to meet the demands of a growing order book.
"Our ability to expand capacity in the second half of the financial year has however been 'gated' by highly competitive labour markets in the UK and US, supply chain shortages, in particular electronic parts from Asia, and Covid-related absences," the board said in its statement.
"Relatively good progress has been made in hiring and training new operators, but this has been partially offset by higher than 'normal' rates of attrition.
"As such the capacity ramp-up is taking longer than expected and longer than similar capacity ramp-ups have typically taken in the past."
G&H said second-half trading levels were expected to be better than the first half, due to the actions taken to improve recruitment and ameliorate supply chain shortages with higher inventory, but the longer ramp-up and the higher level of investment to meet the increased order book meant that adjusted profit before tax was now forecast to be around £3.5m lower than its previous expectations.
"Given the lower levels of profitability now expected for the financial year, management will review intangible asset carrying values and make any required adjustments as part of the year-end close."
Looking further ahead, the firm said that given the strong order book visibility for 2023 and the ramp-up in capacity being delivered by the group, it was expecting to deliver double-digit volume growth in the coming financial year.
Its work to mitigate the effect of input cost inflation through pricing adjustment was continuing to be successful, adding that it expected that to be ongoing.
The growth in revenue was expected to positively drive the group's EBIT margin in 2023.
G&H said its intention was to maintain a progressive full-year dividend per share in the range of 12.4p to 12.7p for 2022, up from 12.2p in 2021, reflecting the positive longer-term outlook for the group.
It added that it was continuing to review options to support the growth of the group through acquisitions.
The group's "robust" balance sheet and existing long-term debt facilities meant it was "well-placed" to execute on that element of its strategy.
"In the second half of the financial year we have continued to see strong and improving levels of overall demand and a record order book across all principal areas of the business," said chief executive officer Mark Webster.
"G&H has invested in adding productive capacity to meet increasing demand but has been 'gated' by highly competitive labour markets in the UK and US, supply chain shortages and Covid-related absences."
In addition to the progress made with recruitment and retention, Webster said the firm was accelerating the transfer of its higher-volume products to its contract manufacturer in Asia, in order to add further capacity.
"Fundamental demand for our photonic technologies and system capabilities is strong and improving and though the short-term impact of capacity constraints is disappointing we remain confident in the long growth potential of all our target sectors."
At 1140 BST, shares in Gooch & Housego were down 20.41% at 659p.
Reporting by Josh White at Sharecast.com.