Go-Ahead Group buys Manchester bus depot in £11.17m deal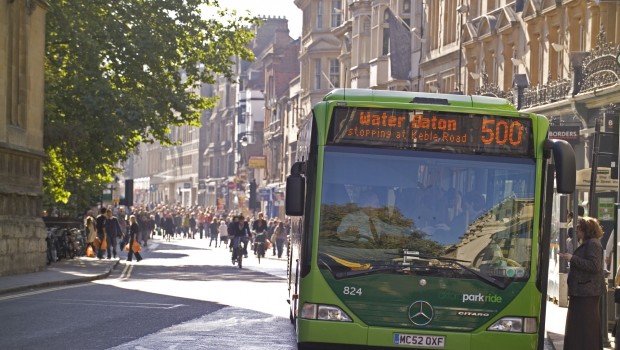 Go-Ahead Group has agreed terms with FirstGroup to purchase the Queen's Road bus depot, it announced on Tuesday.
The FTSE 250 passenger transport operator said the sale, which was due to complete in the next few months, would take it into Manchester - Britain's second-largest urban area - for the first time.
It said it was "looking forward" to working in partnership with Transport for Greater Manchester (TfGM) to deliver "operational excellence, innovation and a focus on customer service".
Go-Ahead is the largest bus operator in London, and operates seven other regional bus companies in Britain, as well as overseas bus services in Ireland and Singapore.
Its regional bus services currently held a customer satisfaction score of 91% - the highest in the industry, according to an independent study by Transport Focus.
The firm explained that, while the initial focus would be on ensuring a smooth transition to maintain services from day one of the new operation, it would invest in the people, vehicles and systems to improve the local bus services to customers.
Buses from Queen's Road predominantly serve destinations in the centre and north of Manchester, and Salford.
"We look forward to contributing to Manchester's community and transport," said Go-Ahead Group chief executive David Brown.
"Buses are an essential public service that help passengers get to work, access education and healthcare, for leisure and visits to relatives.
"We aim to deliver a comfortable, reliable service while investing to improve air quality."
Brown added that, as a business that "prides itself" on looking after colleagues, it hoped to "reinvigorate" the Queen's Road depot.
"We also look forward to engaging in open conversations with TfGM, stakeholders and customers in the Manchester area to better understand how we can create a sustainable and thriving service."
The Queen's Road depot would operate as Go North West, while a local brand would be chosen in collaboration with customers and stakeholders.
Go-Ahead had agreed £11.17m in cash for the acquisition, which included 163 buses.