Glencore lifts earnings guidance after 'very strong' marketing performance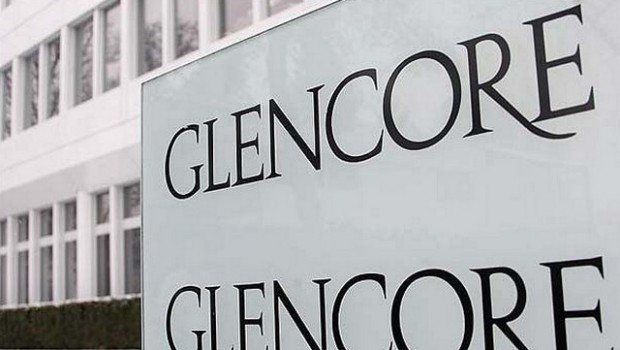 Glencore reported a 15% decline in coal production in its first half on Friday to 58.1 million tonnes, which it put down to the Covid-19 related asset suspensions in Colombia, while it raised its earnings expectations for the year thanks to a "very strong" countercyclical marketing performance in the first half.
The FTSE 100 company said it had raised its full year EBIT expectations to the top end of its long-term range of between $2.2bn and $3.2bn.
Contributing towards the first half's EBIT performance was a "sizeable increase" in carried inventory transactions and quantities, although the overall dollar value of inventories was somewhat lower than in December due to lower commodity prices, and also a build in non-RMI net working capital due to the varying terms of trade in the company's business units.
In particular, it said its oil department - which in recent years had managed its receivables portfolio days on hand to around 20 days, and accounts payable around 45 days - saw a "significant reduction" in its net payables position via the sharp reduction in oil prices, as well as lower sales volumes due to weaker product demand in the first half.
Together with the initial cash margining required to give effect to the additional carry trades, that led to an increase in net debt as at 30 June, Glencore indicated.
The company said the average spot Newcastle coal price for the period was $62 per tonne, and after applying a portfolio mix adjustment of $1.70 per tonne to reflect movements in the pricing of non-Newcastle quality coals, an average price of $60.30 per tonne was realised across all coal sales volumes.
It reported that own-sourced copper production was 11% weaker year-on-year at 588,100 tonnes, which was due to Mutanda being on care and maintenance in the current period, expected lower grades at Antapaccay, and the short-term impact of Antamina's Covid-19-related demobilisation an remobilisation, partially offset by stronger milling throughput at Collahuasi.
Own-sourced zinc production was in line with the first half of 2019 at 550,100 tonnes, thanks to stronger grades at the Canadian mines, offset by the various temporary Covid-19 related suspensions at Antamina and other South American operations.
Glencore said own-sourced nickel production was also in line with the prior year at 55,200 tonnes, which it said reflected a "strong period" of operations at Murrin, offsetting the delayed delivery of matte from the Sudbury smelter to the Nikkelverk refinery.
Attributable ferrochrome production of 466,000 tonnes was 42% lower year-on-year, which was put down to the South African Covid-19 national lockdown during March and April.
The company said ferrochrome smelting operations partially resumed on 1 May, with further capacity expected to be restarted towards the end of the third quarter.
In oil, Glencore said first half entitlement interest production of 2.6 million barrels was 17% higher than the prior year, due to the new wells drilled in Equatorial Guinea and Cameroon, which helped to offset the Covid-19 related suspension of the Chad assets.
Overall, Glencore said that while the majority of its assets continued to operate through the second quarter with minimal disruption, certain operations were temporarily suspended due to mandatory governmental lockdown provisions, or where a risk assessment determined a closure to be appropriate.
The curtailed operations had now mostly restarted, the board reported.
"Glencore has delivered an overall strong first-half operating performance amid the unprecedented challenges presented by Covid-19, reflecting both the ability and dedication of our teams to adapt to these difficult conditions," said chief executive officer Ivan Glasenberg.
"Although some of our industrial operations were temporarily suspended in line with national and regional guidance, or where our risk assessment determined a suspension was appropriate, the majority of our assets continued to operate relatively normally.
"I am particularly pleased to report a strong operational performance at Katanga, with its ramp-up on track to achieve design capacity by the end of the year."
Glasenberg noted that the marketing business had also "risen to the challenge", delivering robust countercyclical earnings.
"A very strong first-half performance allows us to now raise our full year 2020 EBIT expectations to the top end of our $2.2bn to $3.2bn guidance range.
"In the near-term, we remain alert to the continuing challenges that Covid-19 presents.
"While we expect our operating cash flow to remain solid, we are ready to adapt to changing market conditions."
At 0817 BST, shares in Glencore were down 0.11% at 176.86p.