Glencore invests in UK gigafactory startup Britishvolt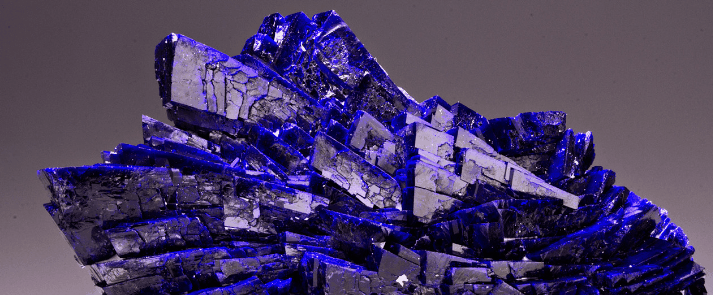 Mining giant Glencore on Tuesday said it had bought a stake in Britishvolt, the battery start-up building a gigafactory in the UK.
No financial details were disclosed. As part of the deal, Glencore will also supply the gigafactory, currently under construction in Northumberland, with cobalt, essential for the production of electric batteries.
Britain has banned petrol and diesel vehicle sales from 2030 meaning the motor industry must move quickly to develop infrastructure and supply chains to meet demand.
"From Britishvolt's perspective this is a major milestone, securing responsibly produced raw materials to help de-risk the project," said Orral Nadjari, Britishvolt's chief executive and founder.
"If you look at global cobalt production two players stand out Glencore and the Chinese."
Founded in 2019, Britishvolt has won backing from investors in the Middle East and Scandinavia.
The world's biggest producer of cobalt, Glencore will supply 30% of the metal that Britishvolt uses from 2024 to 2030.
Glencore already supplies BMW and Tesla with the metal from its mines in the Democratic Republic of Congo and Australia.
"As the mobility and energy transition accelerates, so does future demand for battery metals such as cobalt, copper and nickel," said Glencore's head cobalt trader David Brocas.
The development is a major boon for Northumberland, an area in need of investment. Britishvolt said it would bring around 3,000 direct jobs and another 5,000 in associated supply chains.
Located on the site of the former Blyth Power Station coal stocking yard, the project will be built in three phases each of 10GWh to a total capacity of 30GWh by end-2027 onwards, allowing the business to keep on top of any technological advancements.
Once at full capacity, the Gigaplant will have a production capability equating to approximately enough cells for around 300,000 electric vehicle battery packs per year, intended primarily for the automotive industry, Britishvolt said.
The company has said that its plant, to be built on the site of a decommissioned coal-fired power station in the town of Blyth in north-east England, will initially employ 1,000 people. The workforce will climb to more than 3,000 once the gigafactory is at full capacity, a boon for one of the poorer parts of the UK.
The gigafactory is targeting capacity of 30 GWh/year, enough for 300,000 battery packs per year, with the first production expected at the end of 2023. By contrast, Tesla's gigafactory in Nevada has a capacity of around 37 GWh.