Glencore copper and zinc production in line with forecasts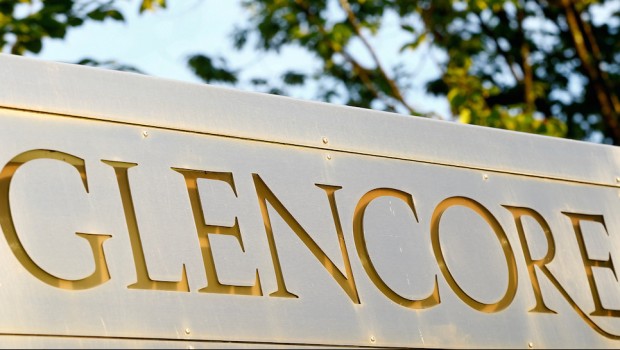 Glencore said on Friday that own-sourced copper and cobalt production was 598,000 tonnes and 14,800 tonnes in its first half, respectively, "modestly higher" than the first half of 2020 at 2% and 3% growth.
The FTSE 100 miner said own-sourced zinc production of 581,800 tonnes was 6% higher than the first half of 2020, mainly relating to recovery from Covid-related suspensions in the second quarter, particularly in Peru.
Own-sourced nickel production of 47,700 tonnes was 14% below a year ago, which the board put down to planned major maintenance at Murrin and various operational issues at Koniambo, while own-sourced gold and silver production were, respectively, 3% and 13% ahead of H1 2020.
Attributable ferrochrome production of 773,000 tonnes was 66% higher year-on-year, which the company put down to the fact that mining and smelting operations were suspended for much of the second quarter of 2020 due to the South African national lockdown.
Coal production came in at 48.7 million tonnes, 16% lower than year-on-year, reflecting a full period of Prodeco care and maintenance, various movements in the Australian portfolio, mainly reflecting the continued market-driven supply reductions initiated in the second half of 2020, and reduced export rail capacity in South Africa.
Those factors were partly offset by a recovery at Cerrejón from its Covid-related restrictions in the base period.
Entitlement interest oil production totalled 2.6 million barrels of oil equivalent, broadly in line with the prior year, reflecting the offsetting effects of the Chad oil fields placed on care and maintenance in April 2020 and the gas phase of the Equatorial Guinea project starting in February.
"Our industrial operating assets continued to manage responsibly and effectively amid the health and logistical challenges presented by Covid-19, while, from a market perspective, we remain disciplined in a recovering, yet somewhat uncertain, global economic picture," said chief executive officer Gary Nagle.
"I am particularly pleased to report an improved safety performance. We relaunched our 'SafeWork' program earlier this year to address underlying issues in historical safety performance.
"Unfortunately, we recorded the loss of one life at Glencore's managed operations in the first half."
Nagle said that in the key copper and zinc businesses, production met the firm's first half guidance, while planned coal and nickel volumes were impacted by a range of factors.
"Prodeco's care and maintenance and market-driven Australian supply reductions since the second half of 2020 are mainly responsible for a 16% period-on-period decline in coal production.
"Nickel production was constrained by various operating issues at Koniambo, with a restart of its second production line currently expected in August."
Glencore's marketing business performed well, Gary Nagle added, with "constructive" market conditions allowing the company to raise full-year 2021 EBIT expectations to the top end of its guidance range for $2.2bn to $3.2bn.
"In the near term we remain alert to the continuing challenges of Covid-19, and our operational teams remain focussed on operating safely and responsibly to create sustainable long-term value for all stakeholders."
At 0849 BST, shares in Glencore were down 3.08% at 319.3p.