GlaxoSmithKline stands by full-year EPS guidance but with a caveat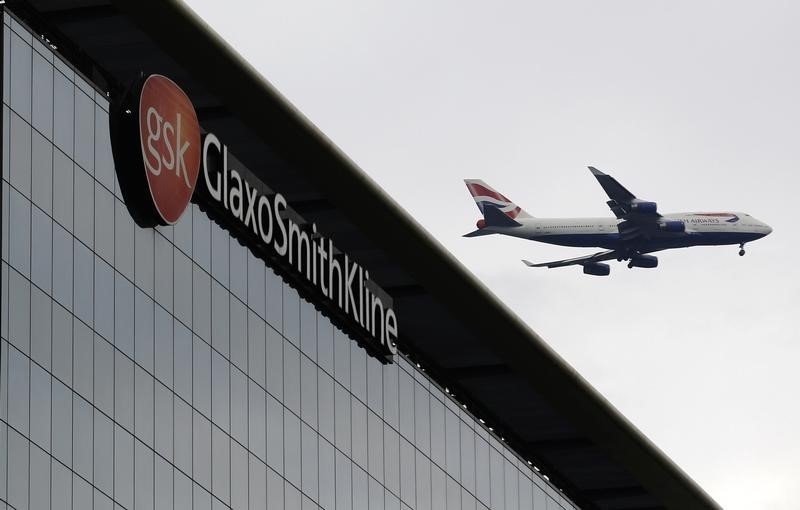 GlaxoSmithKline saw its top line shrink over the second quarter, somewhat ironically as the Covid-19 pandemic disrupted its vaccines unit.
Reported group sales over the three months ending in June fell by 2% to £7.6bn, but on a proforma and constant exchange rate basis, which excludes proceeds from divestments, they were down by 10%.
However, the opposite was true across the first half, with reported sales up 8% to £16.7bn and by 1% in pro-forma and CER terms.
Glaxo boss Emma Walmsley said: "Overall, we are seeing good underlying demand for our major products and are confident this will be reflected in future performance when the impact of COVID measures eases."
The sale of Horlicks and additional divestments including other Consumer Healthcare brands pushed Glaxo's total EPS from 19.5p for the comparable year ago quarter to 45.5p.
Free cash flow over the latest three month period also soared, more than doubling to £1,949m, with management attributing the bulk of the improvement to a reduction in trade receivables following strong the strong sales performance seen in the first quarter.
Quarterly adjusted EPS on the other hand fell by 38% at CER to 19.2p.
While the company stood by its previuos guidance for 2020 adjusted earnings per share, Walmsley said those forecasts hinged on an expected recovery in US vaccination rates in the third quarter.
A three-month delay, for example, would result in a five percentage point hit to the company's adjusted EPS.
By segments, pharmaceuticals sales fell 5% at CER to £4.1bn, with revenues from Vaccines down 29% at £1.1bn, as patients put off treatments due to the pandemic, offset by a 25% surge in the Consumer Healthcare segment.
Multiple collaborations were under way to develop adjuvanted Covid-19 vaccines, GSK said, with Clover Pharmaceuticals and Medicago having begun phase I studies and a phase IIa proof of concept study of otilimab as a potential treatment for Covid-19 had also been started.
A phase II/III study for Vir antibody for high-risk outpatients with COVID-19 was expected to start in the third quarter.
The company's board declared an interim dividend of 19.0p.
As of 1213 BST, shares of GlaxoSmithKline were down 1.72% to 1,577.0p.