GlaxoSmithKline Q1 revenues boosted by shingles vaccine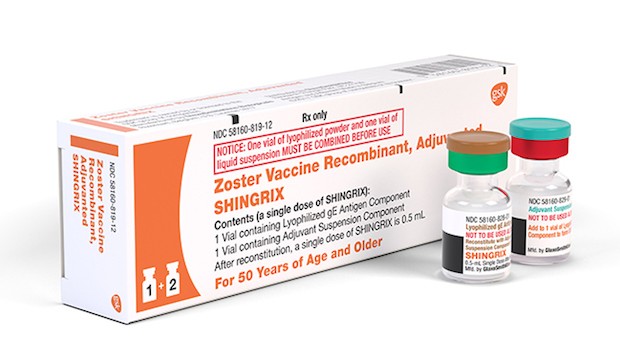 GlaxoSmithKline posted a rise in first-quarter sales on Wednesday as its vaccines division benefited from strong US sales of shingles vaccine Shingrix.
First-quarter turnover rose 5% to £7.7bn, with operating profit up 10% to £1.4bn and adjusted earnings per share of 30.1p, up 18%. Analysts had pencilled in EPS of 26p.
Vaccines sales grew 20% during the period to £1.5bn, driven by strong sales of Shingrix in the US and increased demand for meningitis and hepatitis vaccines, partly offset by a decline in established vaccines.
Pharmaceuticals sales were 2% higher in the quarter at £4.2bn, which the group said reflected continued growth in HIV sales and from Nucala and Trelegy. HIV sales rose 4% in the first quarter to £1.1bn.
Net cash inflow from operating activities was £663m, down from £863m in Q1 2018 and free cash flow was £165m, down from £329m.
Chief executive officer Emma Walmsley said: "We have made a strong start to 2019, which is an important year of execution for GSK, with growth in sales, operating margins and earnings per share in Q1, in line with our expectations.
"Strengthening our pipeline remains our number one priority and we reported positive data for several potential new medicines in HIV and oncology during the quarter. I am also pleased to report that integration planning for our new proposed consumer healthcare business is going well and, subject to relevant approvals, we continue to expect to complete this transaction in the second half of the year. We look forward to building on the progress made this quarter."
Glaxo reaffirmed its guidance for 2019, saying it continues to expect adjusted earnings per share to drop in the range of 5% to 9% at constant exchange rates. This reflects the recent approval of a substitutable generic competitor to its leading asthma drug, Advair, in the US and the expected impact of the Tesaro acquisition.
The company also said it expects to maintain the dividend for this year at the current level of 80p per share.
At 1250 BST, the shares were up 0.3% at 1,578.69p.
Graham Spooner, investment research analyst at The Share Centre, said Glaxo has made a "solid" start to 2019.
"The defensive nature of the sector and the stock, and the competitive yield (5%) paid to investors makes GSK a core holding for many portfolios, and so we continue with our 'buy' recommendation for investors geared toward an income portfolio."
Nicholas Hyett, equity analyst at Hargreaves Lansdown, said: "Product sales coming in ahead of market expectations is certainly welcome news for GSK, especially given the headwind presented by generic competition to the group's blockbuster asthma treatments in the US. It's testament to the strong performance of Glaxo's vaccines and new respiratory treatments - both of which have delivered good growth in the key US market.
"However, GSK has again struggled to turn profits into cash, an area where it's a serial offender. Cash conversion has deteriorated significantly, partly down to timing, but also because headline profitability is being flattered by revaluations that don't turn up in the all-important cash flow statement. Add that to the substantial acquisitions the group has made in the last 12 months, and net debt has increased significantly year-on-year.
"Still investors should probably give GSK the benefit of the doubt, at least for now. The labs are busy, and recent product launches have performed well. CEO Emma Walmsley is in the middle of a major reshuffle of the portfolio and there are new businesses bedding in, or old ones on the way out, all over the place which inevitably confuses the numbers. Nonetheless the clock is ticking to show all the deals are adding value."