Glaxo upgrades FY EPS guidance after strong Q3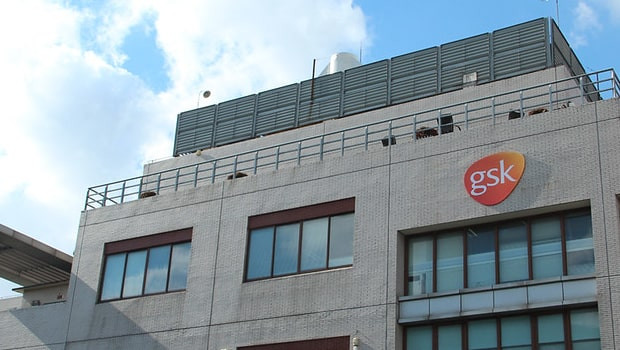 GlaxoSmithKline upgraded its full-year earnings per share guidance on Wednesday as it posted a jump in third-quarter sales.
The pharmaceuticals group said Q3 sales rose 10% at constant exchange rates to £9.1bn. This was driven by strong growth in new specialty products, partly offset by a decline in the established pharmaceuticals portfolio.
Sales in the pharmaceuticals segment grew 10% to £4.4bn, while vaccine sales were 13% higher at £2.2bn, driven by sales of shingles vaccines Shingrix - up 41% to £502m - and pandemic adjuvant sales.
Glaxo said sales of Xevudy, the monoclonal antibody treatment for Covid-19, came in at £114m and contributed around three percentage points to total pharmaceuticals growth in the quarter. Meanwhile, the consumer healthcare division saw an 8% increase in sales to £2.5bn.
Underlying profit grew 16% during the quarter to £2.9bn.
Chief executive officer Emma Walmsley said: "GSK has delivered another quarter of strong business performance, with double-digit sales growth in pharmaceuticals and vaccines, increased momentum in consumer healthcare, and continued discipline on costs.
"This has allowed us to improve our full-year guidance and, alongside the progress in strengthening our R&D pipeline, reinforces our confidence in the outlook for a step-change in growth and performance in 2022 and beyond. We also continue to make excellent progress towards unlocking the value of consumer healthcare through a successful demerger in mid-2022."
Glaxo now expects 2021 adjusted EPS to drop by between 2% and 4% at constant exchanges rates, excluding Covid-19 solutions, compared to previous guidance for a mid-to-high single-digit decline. The company reaffirmed its expectations for "meaningful improvement in revenues and margins" in 2022.
At 1305 BST, the shares were up 2% at 1,463p.
Laura Hoy, equity analyst at Hargreaves Lansdown, said: "GlaxoSmithKline managed to deliver an upside surprise for the third quarter with revenue and profits both posting double-digit increases.
"The results had merit, but debt levels are a concern, as they have been climbing uncomfortably higher each quarter. The group's a long way off from generating enough cash to cover its dividend payments and that's chipped away at the balance sheet. The upcoming demerger could help with this, but execution remains a risk.
"New GSK will house both of the group's fastest growing segments, but R&D spending in these areas cost the group over £1bn in the past quarter. This can quickly start to pile up alongside dividend payments if pipeline approvals don't progress as expected."