GKN Aerospace to cut 1,000 jobs amid restructuring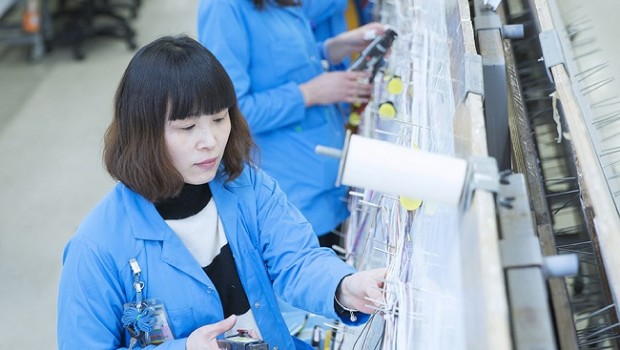 GKN Aerospace said on Tuesday that it will cut about 1,000 jobs in the next two years as it looks to simplify the business.
The company, which is owned by turnaround specialist Melrose Industries, said the cutbacks will be made in non-production roles, with the group aiming to manage as much of the reduction as possible through natural attrition and redeployment.
The news came as GKN announced the reorganisation of its operations, which will be streamlined from four independent divisions into one fully integrated business.
Chief executive officer Hans Büthker said: "This is a fundamental transformation of the business and it is the right move for the long-term as we move into a more coherent business structure. The reduction in roles is difficult for all involved and we will work closely with Works Councils and social partners in all our key regions over the coming months to minimise the impact wherever possible, and ensure the process is managed in the most appropriate way.
"Looking ahead, when this restructure is complete, we will be simpler, stronger and more successful. We will be better able to standardise our processes and internal systems, and therefore drive up operational performance. We will be able to collaborate and share best practice more effectively across our network of sites. We will be able to offer our full range of technology to customers via clear customer-facing teams."
GKN Aerospace has 50 manufacturing sites across 15 countries and employs around 18,000 people.
Melrose bought engineer GKN - which has both aerospace and automotive divisions - last year for £8.1bn following a bitter takeover battle that drew protests from the government and unions. Authorities gave the deal the green light after Melrose made a number of undertakings, such as giving "early visibility" of potential bidders for GKN operations with national security implications and not selling off the aerospace division without government approval for at least five years.
However, the company came under fire earlier this year when it announced the closure of a GKN Aerospace plant in the West Midlands and 170 job losses.
RBC Capital Markets analyst Mark Fielding said the restructuring announcement was "positive" and in line with the strategy to drive divisional margins to at least 12%.
"We continue to see Melrose as an attractive self-help story and believe that market worries around automotive risks are overdone creating a highly attractive valuation," he said.
"As automotive and then wider economic worries have come to the fore, the Melrose share price is down close to 25% over the last 12 months, versus earnings per share forecasts only circa-5% (as they have softened slightly with a weaker auto outlook).
"The price-to-earnings at 13x19E is at a discount to our UK coverage average at circa 14x despite the self-help potential."